The German government is looking for a replacement for the aging fighter-bombers Panavia Tornado, reports
"Warspot"
with reference to the portal defensenews.com and at the same time, the Luftwaffe has no alternative to the F-35 Lightning II.
As Daniel Gure, vice president of the Lexington Institute, writes in his article, by the 2025, the Panavia Tornado fighter-bombers of the German Air Force will have exhausted their resources and should be written off. In addition to them, the Luftwaffe has more than 130 Eurofighter Typhoon fighter jets (a total of 180 units have been ordered), and many consider the Typhoon to be a full-fledged replacement for the Tornado, but there is one "but".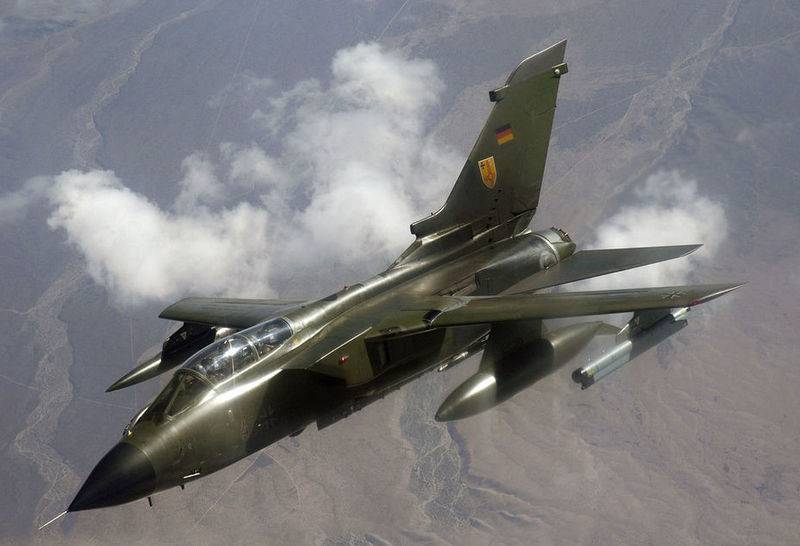 Panavia Tornado Fighter-Bomber
As part of NATO commitments, Germany must have a certain number of aircraft capable of carrying nuclear
weapon
(B61 bombs). None of the modifications Eurofighter Typhoon is not adapted to work with such weapons. Thus, in order to fulfill its obligations in the North Atlantic Alliance, by 2025, Germany will have to purchase a certain number of new fighters capable of using "NATO" nuclear weapons.
Gourah believes that the country has no alternative to purchasing F-35. Despite the intentions of the Germans to build a new "European" fighter, by the year 2025 they will not have time to do it. Thus, Germany has no choice but to purchase a certain number of American F-35 fighter jets, adapted to the use of nuclear weapons (they must be created by 2020 year), and then continue to develop a new-generation European fighter.