The largest exercises of the armed forces of the Republic of Tajikistan are entering the final phase. Five military training grounds in the south of the country — the territory of the Khatlon garrison — are involved in conducting the exercises. These are the "Lyaur", "Sumbula", "Momirac", "Harbmaidon", "Halkiyor" ("Halkiyor") ranges. The exercises are organized by the General Staff of the Armed Forces of the Republic of Tajikistan.
About 40 thousand troops, including reservists, are involved in the exercises. The technical side - about a thousand armored vehicles, army vehicles, artillery, about 40 units
aviation
including assault and bomber.
The maneuvers are carried out jointly with the military personnel of the 201 of the Russian military base. This is reported by the head of the press service of the Ministry of Defense of Tajikistan Faridun Makhmadalizoda.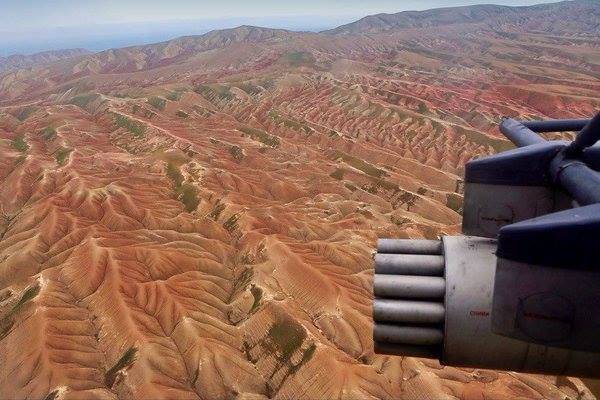 The final stage of the exercise in the south of Tajikistan is observed by representatives of both the General Staff of the Armed Forces of the Republic of Tajikistan and the Central Military District of the Russian Federation.
In the course of the exercise, the interaction between various units was worked out, ultimately aimed at the elimination of the large forces of the conditional enemy, which, according to the scenario of the exercise, made a breakthrough from the territory of Afghanistan.
The exercises will continue until March 14 (they began on March 6).