Russian Helicopters launched production of the second batch of Mi-28UB combat helicopters in the interests of the Ministry of Defense of the Russian Federation. The assembly is carried out at the Rostvertol enterprise, the cars from this lot will be handed over to the customer by the end of the year, according to the Department of Information and Mass Communications of the Ministry of Defense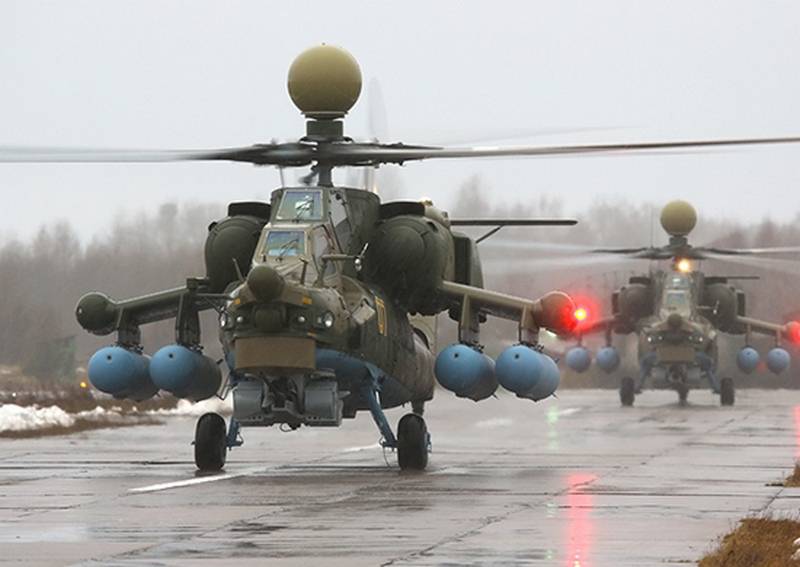 We remind you that the first batch of Mi-XNUMHUB was delivered to the Ministry of Defense at the end of 28 of the year. Currently, Rostvertol is also producing the first batch of upgraded Night Hunters, the Mi-2017HM.
The military department noted that the main feature of the Mi-28UB is a dual control system that allows piloting both from the cockpit of the pilot-commander of the crew and from the cockpit of the pilot-operator. The helicopter also has a failure simulation panel that allows simulating equipment failure in flight and thus improving the pilot's training in a crisis situation.
Mi-28UB is also equipped with a modernized integrated complex of onboard radio-electronic equipment. The use of such a complex allows you to effectively search, detect, recognize and destroy ground and air targets. To ensure the necessary ergonomic parameters of the crew's workplaces, the design of the helicopter's fuselage was modified. On the Mi-28UB, the cabin was expanded, the area of ​​the armored glazing was increased, and the view from the workplace of the pilot-operator was improved. To increase combat survivability, a newest airborne defense complex has been installed on the Mi-28UB.