The NATO leadership is creating in the EU a "military Schengen" zone, designed to maximally accelerate the transfer of troops to the borders of Russia, reports
RIA News
report by Deputy Defense Minister Alexander Fomin.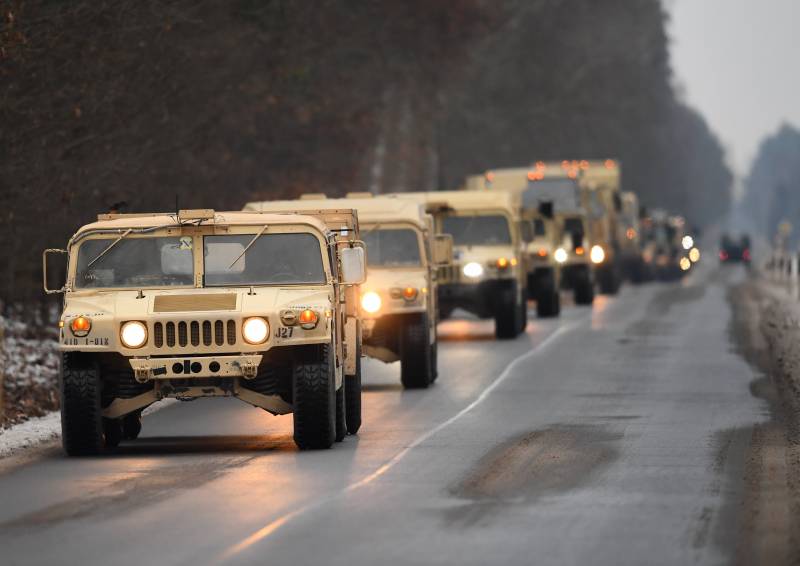 Improving the logistics and transport infrastructure within Europe, creating the so-called "military Schengen" has become a new priority for NATO's military-political leadership. Its essence is to minimize the time of the transfer of troops in the direction of the Russian borders,
Fomin said in an interview with the newspaper "Red Star".
He added that today the alliance "is working on the issues of the transatlantic transfer of NATO military units, in Europe there are stocks of weapons, military equipment, ammunition, food and property in various regions."
To date, a rear reserve has been created, which is necessary for the rapid deployment of an additional group of troops, ten times larger than the US contingent stationed in Europe. To organize the reception, deployment and deployment of military contingents, eight focal points have been established in Poland, Romania, Hungary, Bulgaria, Slovakia, Lithuania, Latvia and Estonia,
told Fomin.
Recall, the idea of ​​creating a "military Schengen" belongs to the ex-commander of US land forces in Europe, Ben Hodges. He stated that Allied troops should move across the continent "as fast as migrants" without obtaining additional permits from EU authorities.