The last part of the report of the President of the Russian Federation Vladimir Putin devoted to new weapons disappointed the head of the Pentagon, James Mattis, reports
RIA News
.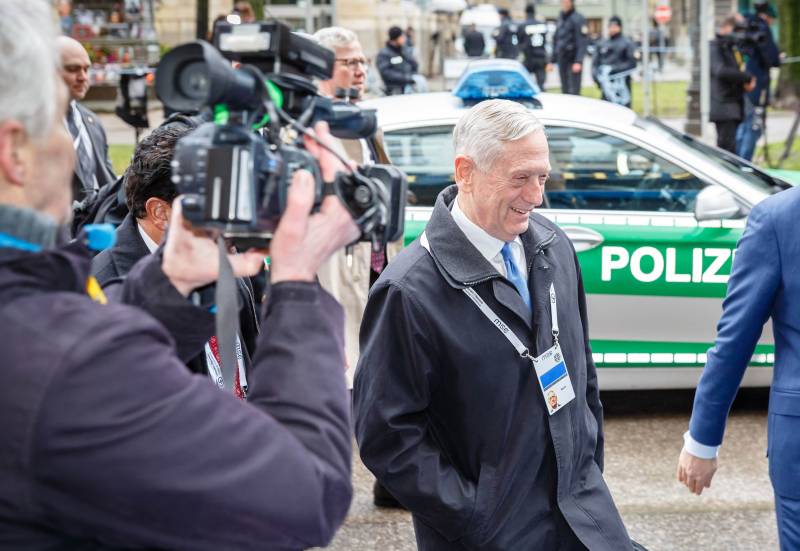 I watched President Putin's speech, and, like many of us, I focused on the last third (on new Russian weapons). The first two thirds are clearly about internal problems, as well as ... about the possibilities to reduce tensions between NATO countries, Western countries ... and the Russian Federation,
said Mattis.
The third part of the message disappointed the US Secretary of Defense. According to him, "the weapons that Putin presented are still being developed and do not change the balance of forces so far."
I get paid to make strategic assessments ... I would say that I have not seen any changes in Russia's military potential, and even all the systems that (Putin) says are still a few years old,
he noted.
Recall Putin, in his address to the Federal Assembly 1 March, presented the newest types of Russian
weapons
, unparalleled in the world. They talked about the Sarmat missile system, underwater UAVs, a nuclear-powered cruise missile, the Dagger aircraft missile system, and laser and hypersonic weapons.
Later, a group of senators appealed to Secretary of State Tillerson to begin a dialogue with Moscow in order to "renew the START-3 treaty" and "increase transparency in the development of non-strategic nuclear weapons."