Comrade Xi Jinping can now rule the Chinese state indefinitely. The limitations previously established by the constitution are no longer present. Amendments to the constitution were approved by the National People's Congress.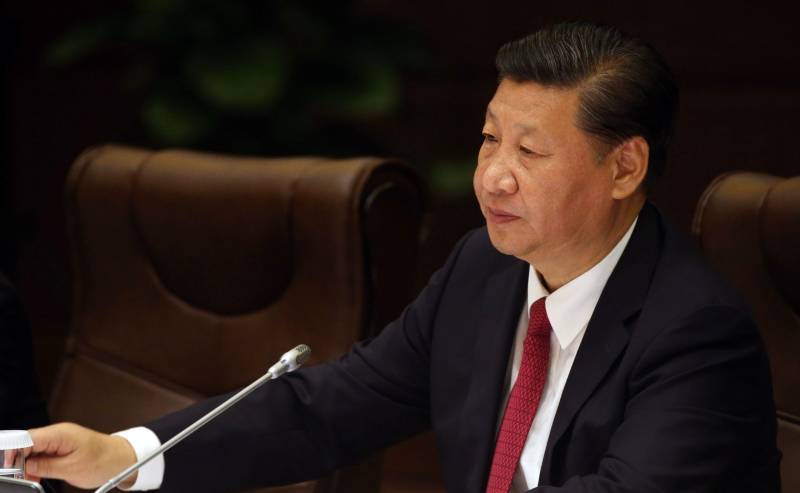 Chinese leader Xi Jinping
According to the German edition "Bild", the Chinese leader now has the right to remain in power indefinitely. The special amendment to the constitution was approved by the All-China People's Assembly. For it was voted almost absolute majority of the votes.
As noted by
"InoTV"
The National People's Congress has lifted the deadlines for the chairman of the PRC. Chinese deputies in China have adopted an amendment to the constitution. Formerly, the head of state could count on only two terms, 5 years each.
Recently, the Central Commission of the Communist Party of China proposed to lift these restrictions. It was clear in advance that the deputies sitting in the All-China Assembly would approve the proposal.
And here's the result: out of almost three thousand deputies 2958 voted for changing the constitution. Only two were against, only three abstained.
The abolition of restrictions should serve to ensure the authority not only of Xi Jinping himself, but also of the leadership of the Central Committee of the Chinese Communist Party. In addition, the initiative aims to strengthen the national governance system.
Recall, Comrade Si is not the first decade is one of the most influential Chinese politicians. And it's not for nothing that constitutional changes by foreign experts find the culmination point for Xi Jinping, who has rushed to his sole authority. The same "Bild" recalls that at one time, Comrade Sy tried to "eliminate the collective management system established in the state": he appointed himself as head of the state security, finance, economic reforms, etc. This meant that the real power in the country was lost the second person in the ruling party, State Council Premier Li Keqiang. The Premier of the State Council in the People's Republic of China is, by the way, the head of the Chinese government.
Despite the predictability of the people's decision, many Chinese are shocked by the initiative of the Central Committee of the CPC and its consequences. Opponents of the "unlimited" Xi see ahead a return to violence from the time of comrade Mao. In addition, people do not like propaganda: nearly every day, the state television plays movies where the Chinese praise their great chairman.
Observed and commented on Oleg Chuvakin
- especially for topwar.ru