The South Korean press, citing representatives of the presidential administration, publishes material that speaks about the official plans of Pyongyang to improve relations with the United States of America. The material states that during a recent meeting with the delegation of the Republic of Korea in Pyongyang, Kim Jong-un expressed his words about the desire to improve relations with the United States and, specifically, to begin diplomatic relations with Washington.
A source cited by South Korean newspapers, states that Seoul "has become a clear main goal of Kim Jong-un." It is to "sign a peace treaty with the United States and begin diplomacy, including the opening of a US diplomatic mission in the DPRK."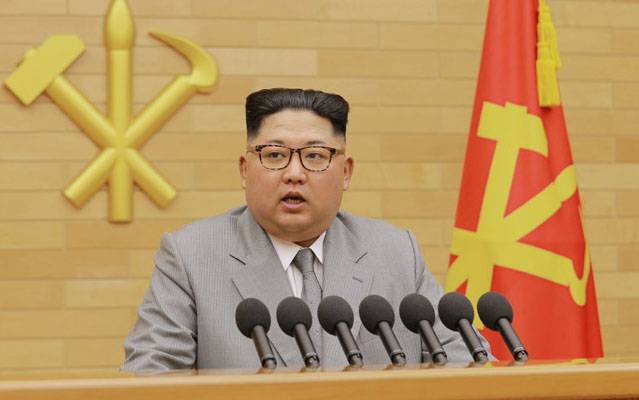 Recall that earlier the DPRK leader declared his readiness to discuss the backlog of problems with US President Donald Trump. Trump himself after a while noted that he was ready for such a meeting, stating that "the world is waiting for one of the most important deals for the last time."
Today, it is known that the diplomats of the United States, North Korea and South Korea have contacts in preparation for the meeting of Kim Jong-un and Donald Trump. Discussed in particular issues relating to the venue of the meeting.
It should be noted that the discussion between Pyongyang and Washington of the opening of the American embassy in the DPRK was conducted in the 90-s of the last century. However, the United States eventually refused such an offer.