The European Union will support the introduction of UN peacekeeping forces in the Donbass if it helps in the implementation of the Minsk agreements and the settlement of the conflict, said the head of European diplomacy Federica Mogherini.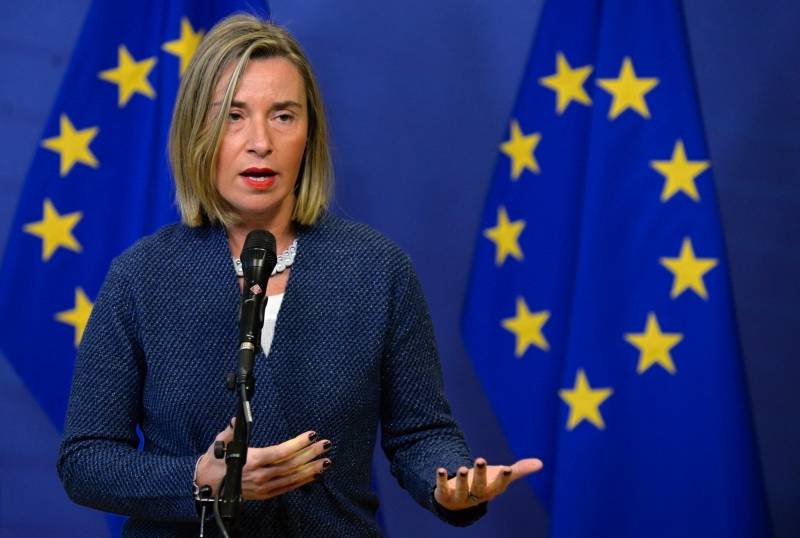 The Minsk agreements have not yet been fully implemented, and we still believe that they should be. This is the purpose of the negotiations in the framework of the Tripartite Contact Group and the discussion in the "Norman format". The Minsk agreements, indeed, as it was absolutely necessary, managed to stop the dangerous escalation of violence,
Mogherini said in an interview
UNIAN
.
According to her, Brussels is working "to create conditions that guarantee the achievement of a complete cease-fire and accelerated progress by all parties (the conflict) in the framework of fulfilling their obligations."
We consistently voice this through our contacts with both the Ukrainian authorities and Russia. That is why our sanctions are important. They can increase political and economic pressure, prevent further escalation and ultimately contribute to changing the behavior of Russia and its approach to the Minsk process,
noted the head of diplomacy.
She recalled that the decision on the introduction of peacekeeping forces is taken by the UN, not the European Union.
We would like the OSCE Special Monitoring Mission (SMM) in Ukraine to have full access to the entire territory of Ukraine, including along the Russian-Ukrainian border, in accordance with its mandate. And if the peacekeeping mission, agreed by the UN Security Council, could accelerate all this and help advance the implementation of the Minsk agreements, we would, of course, be only in favor
reported Mogherini.
Recall, Kiev is seeking the introduction of UN peacekeepers in the Donbass, which would have a broad mandate and located throughout the territory of Donbass to the Russian border. Earlier, Russian President Vladimir Putin stated that he supported the idea of ​​sending peacekeepers to the east of Ukraine, but this could only be a safety function of the OSCE staff along the line of contact.