Federation Council member Alexei Pushkov commented on NATO's recognition of Ukraine's graduate student status, reports
RIA News
.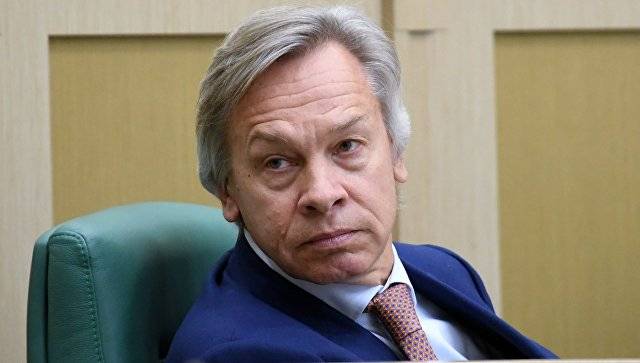 The day before, the First Deputy Speaker of the Verkhovna Rada, Irina Gerashchenko, said that the NATO leadership recognized Ukraine as a graduate student status in the alliance. In turn, the Deputy Prime Minister for European Integration of Ukraine, Ivanna Klimpush-Tsintsadze, explained that this decision is important because it starts with the possibility of "further developing and deepening the interaction of Ukraine and NATO."
A cold shower for Kiev after yesterday's jubilation: (Kurt's special envoy of the US State Department for Ukraine) Volker said that Ukraine was not ready to join NATO. But the most important thing is that two-thirds of the alliance do not want to take it there, as this could lead to a clash with Russia. So they came up with a "postgraduate study in the waiting room" for Kiev,
wrote Pushkov on his Twitter page.
Earlier, the former NATO Secretary General, Anders Fogh Rasmussen, said that in order to join the alliance, Ukraine would need to achieve a number of criteria, the implementation of which will take a lot of time. Many politicians believe that Kiev will not qualify for membership in the North Atlantic bloc in the coming 20 years.