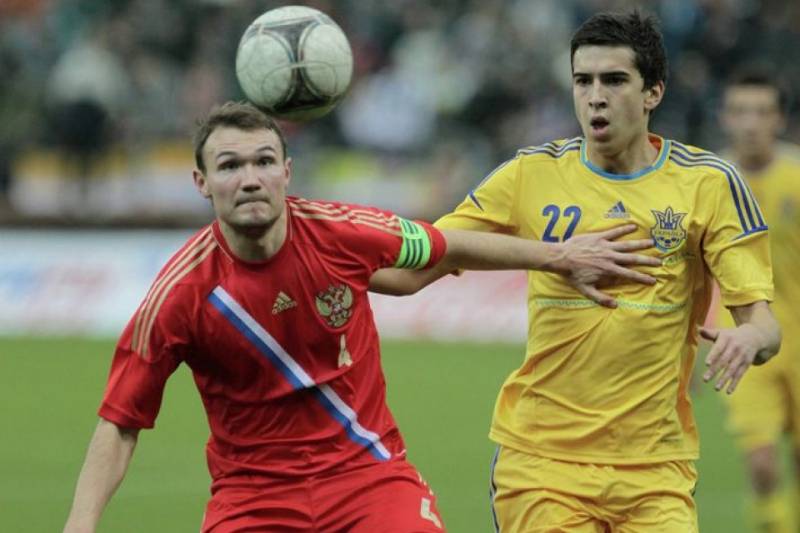 Greetings to you, dear readers and readers! Well, that was the spring festival. And we have established spring weather. Above zero on 5-8 degrees. Apparently, the shamans in Naftogaz kamlali correctly, or they prayed, I don't know. The fact that it is warmer!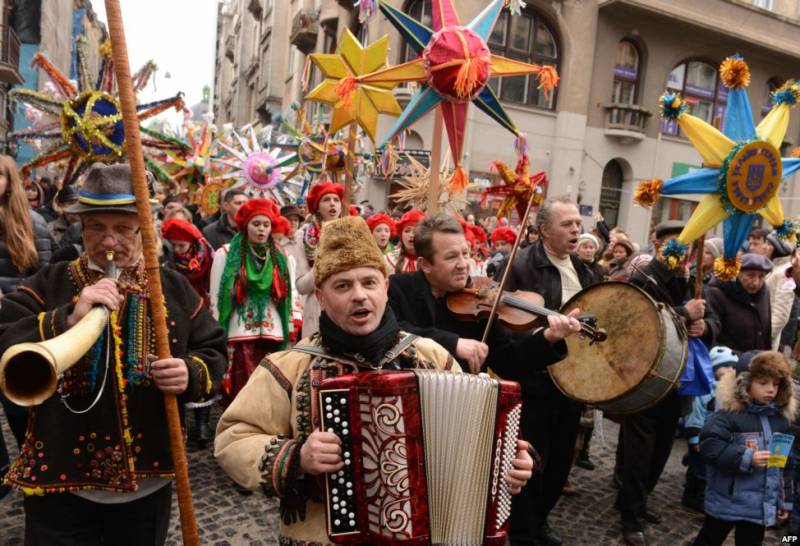 I decided to start today with a conspiracy that our valiant Tsereushniki uncovered. I wanted to write "security officers" or "enkadeshniki", but he changed his mind. We are now in the henchmen of the great Americans. In short, the SBU disclosed a coup attempt! Well, the assassination attempt on President Poroshenko at the same time.
Personally, the head of the SBU Vasily Gritsak described the upcoming events in Ukraine in this way. I do not want to quote this in full. Out of concern about your mental health. I myself sometimes ask myself after watching our
news
TV channels or reading the print media: "Isn't it time for you, dear I, to see a psychiatrist?"
Well, that opinions are divided equally. Yet.
"Sufficient evidence that Ruban, acting in preliminary agreement with the leaders of the" DPR "Zakharchenko and Timofeev, and other individuals, has planned concrete actions aimed at preparing a series of terrorist acts in the central part of Kiev."

"I want to emphasize that thousands of civilians, as well as individual politicians, bureaucrats and people's deputies, could become victims of the attacks."

"He organized the illegal transport of a large batch of firearms weapons and other means of destruction ... I want to draw attention to the fact that in the boxes where the grenades were, a packing list dated 11.06.2016 of the 08819 military unit was found. According to our data, this is the military part of the "1 Army Corps" DNR ".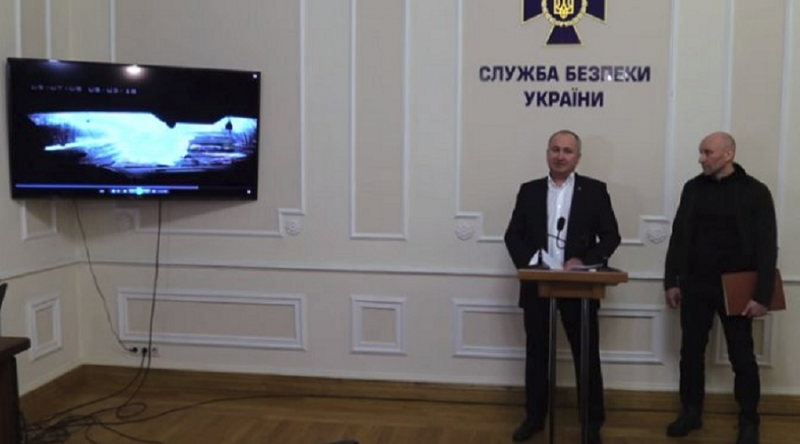 I think you do not need to explain all the horror that this retired general was preparing. Represent a mortar on Independence? And Rubana with a gun in the Rada? Can't imagine? Well, in vain. He would not be alone.
Do you think what Ruban has been doing all this time? Prisoners released? As if not so. The Security Service of Ukraine knew very well that in fact it was engaged in the introduction of FSB officers in Ukraine under the guise of released prisoners! Represent all the meanness of this man? Not everyone was released, but only those who entered the service in the FSB!
"Ruban ... engaged in the introduction of FSB agents to Ukraine under the guise of prisoners. For this, he was assigned the role of negotiator"
, - M. Guy wrote on his Facebook page. Guy, do you believe? Not? Well, okay. I also do not really, to be honest.
Yes, and our president spoke about this. The general was preparing an assassination attempt and mass terrorist acts in which thousands of Ukrainians were supposed to suffer! True, Ruban himself foolishly surrendered all the accomplices on the very first day. SBU specifically conducted an operation to discredit the DPR. The operation was planned by an officer with the call sign "Cedar".
And Zakharchenko "lit up" his contacts with General Ruban.
"I met with Vladimir Ruban only on the exchange of prisoners. Long enough. As for the coup scenario presented by the Security Service of Ukraine, it is similar to the scenario of a cheap American action movie for third world countries."
Here I sit and think. No, Zakharchenko will not give a ride here, another guarantor should prepare the guarantor's attempt (even scary to pronounce the name). So, even if you want to twist it, at least turn it, but you couldn't do without Ruki here. Now Shkiryak will explain everything, or Anton Gerashchenko.
And most of all will have to act, as always. You need to take a bottle of good cognac ... and continue to improvise. Like all our ministers and other leaders.
Or as our Hydrant President.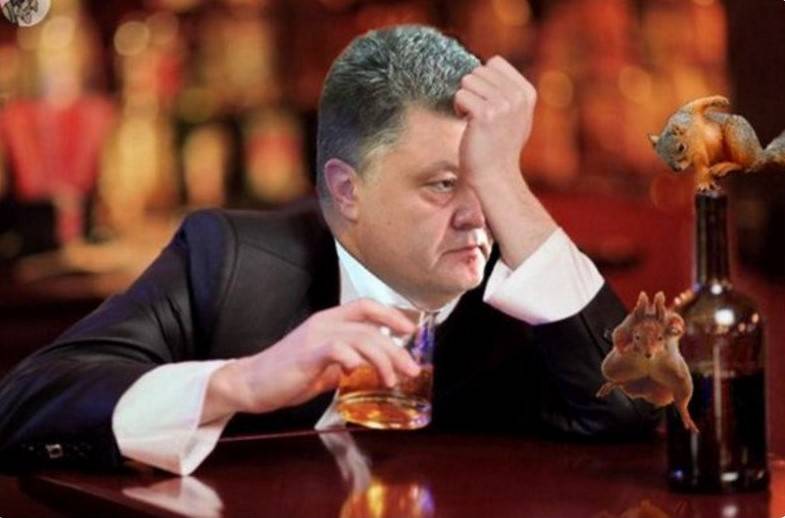 Yes, especially for those who will be looking for photographic materials on this case. You do not particularly look at the photos. We have a war with you now. The thread is not colored. Only white remained. Even for the SBU. What we have is what we sew.
Ruban installed a mortar on the Maidan ... and suddenly he discovered ... mines of some other caliber! He is for AK, also zrada: caliber 5,45 instead of 7,62.
The 140 man once passed the front line. With 2016 in contra with Gritsak, because he needs exchanges of prisoners from the "guarantor", and not from Ruban. And with such an anamnesis, did he take the arsenal through the checkpoint, which can blow up the entire center of Kiev? But we believe ...
Okay. Enough for the living enemies of Ukraine. Why so far - find out later. Let's return to our great and long-suffering poetess. As you guessed, I am about Lesa Ukrainka. Traditionally already. And again about the same. Modern we are. You have to be yourself at least once a week. The other six are just to explain why those who thought ill of you are wrong.
This time a bust was stolen from Lesia! And do not smile. Nobody touched the remains. Nobody sawed anything at the monument. Just a bust was on the facade of the house on the street Sakaganskogo, 97. She lived there once, if someone does not know.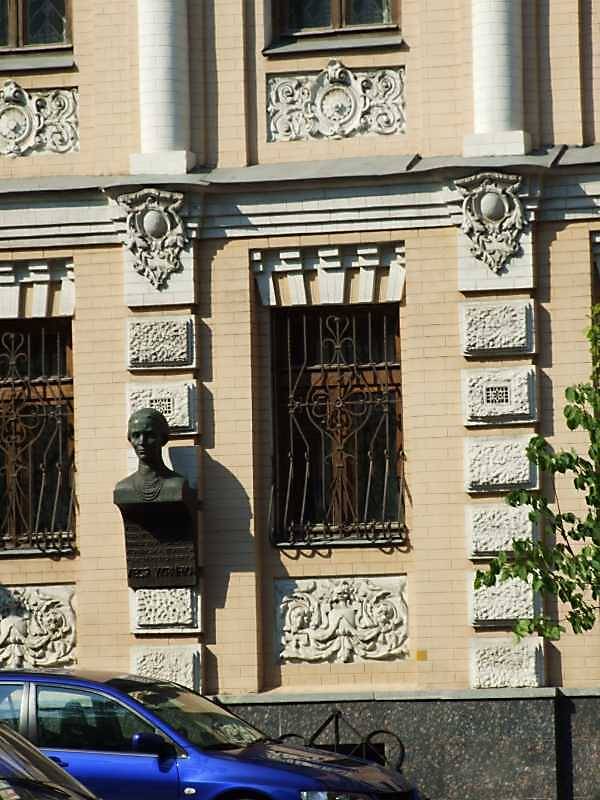 "Not a typical non-ferrous metal product was stolen, but a significant monument stories and culture, a work of art that was not replicated. The bust of the writer and the memorial plaque make up a single composition and are made of bronze. "

I already wrote once, a head was torn off from Shevchenko, a bust was stolen from Lesya. Do we have anything holy left in the country? All right in Kharkiv and Cherkasy regions at night they clean out connecting rods. Like abandoned property is stolen. And this ... Or are Muscovites who are guilty of Svidomo Ukrainians again to blame? In 1971, it was necessary to cast the bust not from bronze, but from plaster ...
Everything for peremogi in the economy. To keep a positive mood. I always remember our first days after the wedding. This is her perky: "Honey, I've prepared such garbage here ... Buy sausages just in case!". A dream, not a life. This was our economy. Just like in the country today.
I'll start with the unexpected for you! Do you already know that we are an agrarian superpower? Now in the know. I wrote about many of our achievements in this field. But no potatoes. But you eat our potatoes, including you. Unless of course think a little after my words.
Remember how we call each other among themselves? Russians, Ukrainians, Belarusians? Now hold on. The largest buyer of Ukrainian potatoes has become Belarus! 10,5 KT for 2,6 million dollars! In total, we exported 17,6 thousand tons. I wonder why Belarusians have such a poor harvest of potatoes? And we imported the whole 3,8 thousand tons of potatoes.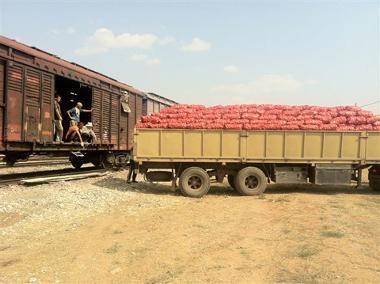 It is time to go to the mentally retarded. March 4 in the center of Lviv held a torchlight procession in memory of the commander of the UPA Roman Shukhevych. The composition is traditional. Right radicals. Slogans too. "Remember, a stranger, here the owner is Ukrainian," "Who are we? Ukrainians! What do we want? Power!", "Our land is our heroes".
The Poles immediately responded. It seems surprised. This is what Deputy Foreign Minister Bartosh Tsikhotsky said:
"This is actually a discrepancy between the voice of pseudo-thought and reality, when the Ukrainian side sabotages and denies cooperation proposals on our part. This can be described symbolically: Russia cuts off gas - supplies from the Polish side immediately increased. But there are demonstrations under the flags of Stepan Bandera in Lviv under the slogan "Lviv is not for Polish gentry."

You know, I'll write an unexpected thought for many. Who pays this mess? Whose money for a walk? In Russian?
It is doubtful. But in Polish completely.
In my opinion, if today, after all these speeches and the law on the glorification of fascist henchmen, Poland appeals to a European court to demand the return of Lviv, then it will easily win. Even easier than before, Romania had taken off the Snake Island shelf from us. There is no Russian "umbrella" over Lviv ...
And how can you not believe in someone's hand? So citizens can not shit their own country. Only agents. Sometimes you want to go out in front of this column of torchbearers with a poster: "Remember! Exactly at 12 at night hours the torch will turn into a toilet brush!" Central Europeans ...
Not only that with the next peremoga on gas they were crap for the most I can not. So they want to quarrel with Poland finally. Although ... Poles beautifully welded to our assholes. 34% more than what they bought from Gazprom. Nothing so margin?
Now a few words about the Donbass. Remember, I announced Poroshenko's orders to transfer the ATO into a military operation on April 1? I have new information on this issue. So, the ATO will continue! Hit me? I will explain what's what.
Our military a little shattered. Too much shit already done in the Donbas. And how much more will be? And to answer whom? There was a proposal to conduct two operations. ATO, under the leadership of the antiterrorist center of the SBU and the operation of the combined forces under the leadership of the General Staff of the Armed Forces of Ukraine.
Now try to determine who committed what crimes. I have one explanation in my head. All that is happening in eastern Ukraine today is nothing more than surrealism. Such a picture was drawn that today everything is difficult to understand. And in the future? Although, after explaining the state of emergency in military warehouses by the spacecraft of the aggressor, everything is possible ...
From the same series, but directly related to you. In a sense, Russia. We have a list of personnel of the Russian military, who died in the Donbas in 2014 year! It is clear that the lists appeared in one of our most famous deputies, Dmitry Tymchuk.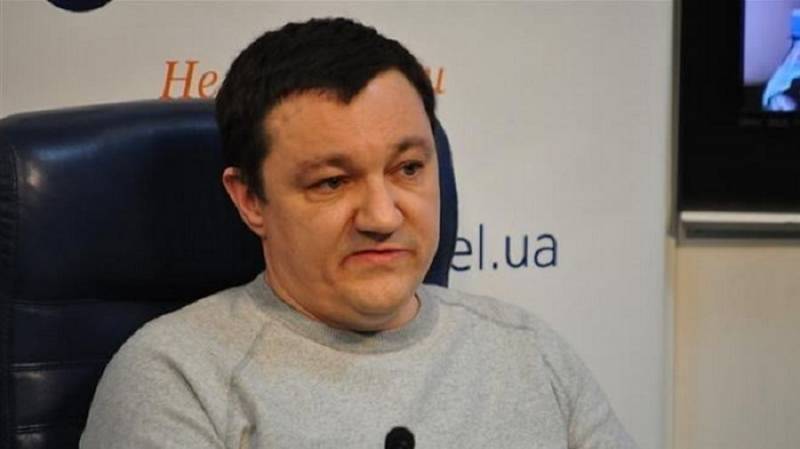 These are lists of irrecoverable and sanitary losses of the personnel of the Armed Forces of the Russian Federation as of 6 in the morning of 7 in September of 2014. That is, in fact, the day after the signing of the Minsk Protocol, which allowed the occupiers to engage with a failed blitzkrieg in order to avoid critical losses. At that time, not counting the vacationers, mercenaries and ideological "fighters against the junta" from among its citizens, the Russian Federation, according to the document we received, lost about 500 Russian personnel soldiers killed and wounded. These lists include positions, subunits, dates of death, the nature of the injuries and military medical institutions of the Ministry of Defense of the Russian Federation, where the wounded and the bodies of the liquidated invaders were delivered. In fact, the 1 occupier was destroyed during the month of 103 and 378 was out of action due to injury and injury. "

Honestly, I decided to look at these lists. Remember Elena Vasilieva? Tymchuk reputation is not better. I remember how in May 2014, Tymchuk wrote an article in his garbage dump about how a squad of punishers on 4 cars was ambushed where there was an 2 BTR and about 100 militants with two large-caliber machine guns and a group of snipers. I laughed to the cramps in my stomach when I read that the "hero" killed almost everyone. I especially liked the place where one volunteer with a gun could "stop" the BTR.
Yes, and the lists, from somewhere that appeared after three years of war, do not inspire confidence. In short, he took the first sheet and struck the names through his channels. Suddenly, the football team was again buried in absentia. You know, even in geometry, the theorem cannot be proved with the words "Yes, everyone is already clear." And then the death of men.
So, Lieutenant Colonel Kononov A.I., 12.08 died. 2014 of the year. There is one. Moreover, Lieutenant Colonel Kononov A.I. - Hero of Russia (posthumously). 12 August 2014 was really killed ... in Dagestan during the liquidation of members of illegal armed formations. Further even did not check. Indeed, everyone is understandable.
Well, an exclusive from the cockroach! Do you know how the Chinese define the freshness of food served in a restaurant? If the dish bites you back, then it is fresh. And so I will bite you ... in response.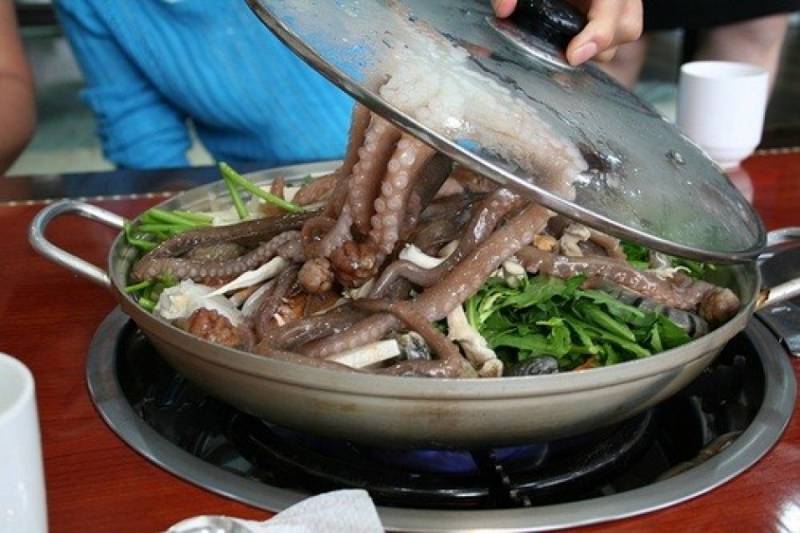 Well-known Ukrainian paratrooper-blogger Valery Ananiev almost stuffed his face with the famous Russian TV anchor-paratrooper ("Time will tell") to Artem Sheinin in Verona, Italy!
"I just nearly killed this creature in the center of Verona. I'm sure he will remember me. And I hope that fate will still bring us to a deserted place."
Do you know why this "little" appeared? People see there a lot. Yeah. I saw a photo of Sheinin in Ananyev's blog. Plain Arabian thug with arafatka around his neck.
And on the contrary, our famous paratrooper with a pid ... ugh, with a gay pigtail and a clip in the ear. I think in an open battle almost a senior citizen senior sergeant Sheinin would have buried Ananiev in the near sand dunes. Two minutes ... But I was struck by something else. Calm Shaynin. He knows Italian laws and feels his strength. And our like a rooster ...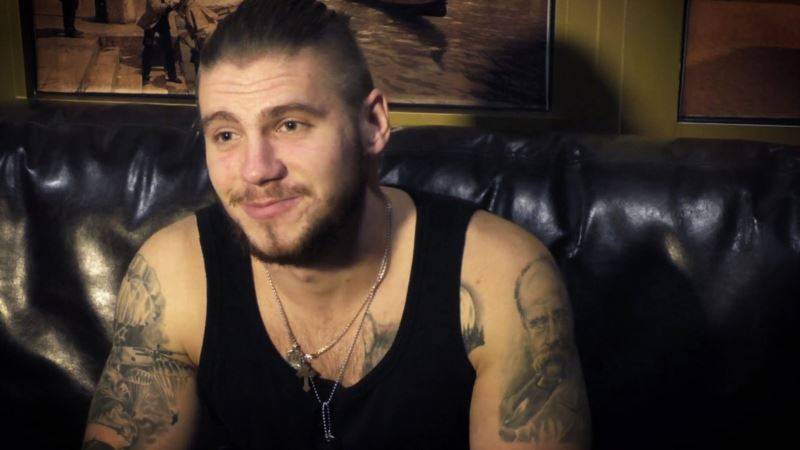 I wonder how I, as a man, would be ashamed to advertise my own cowardice. "Oh, I would give him if he caught up with me." How can you not respect yourself? Here it is, the essence of modern. I saw the enemy and ... done it in the trousers. From fierce hatred.
It is necessary to put a petition on the site of the president. For the fact that the blogger-paratrooper for "nearly killed" would get "almost an order" and the title "almost a hero of Ukraine" ... Here you definitely washed us. 1-0!
Now our return move! Cool you have a presidential candidate. Or a candidate? Is there a word in Russian? Oh, and your Ksyusha dared Ukraine. Even grandmothers laughed at the benches. She decided to pin us up. Asked for permission to drive to the Crimea through Ukraine.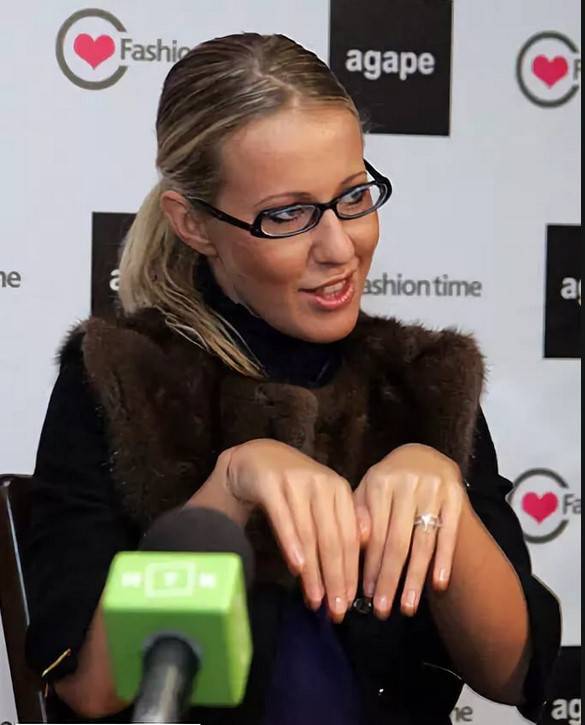 Yeah. Fools we're all here. Mrs. Sobchak, if you want to have a cat, this does not mean that he stalled. Fools we ourselves can pretend. Our much-criticized Foreign Minister Pavel Klimkin expressed much more diplomacy on this subject:
"I'm all about Sobchak and occupied Crimea are asked as if there are no other topics. Adhering to the Ukrainian legislation to enter the occupied Crimea is, of course, positive. But legal entry for conducting an illegitimate campaign for illegitimate elections in the occupied territory is definitely schizophrenia, of course , political. "
1 Account: 1! This is someone who did not expect such an answer, so from Klimkin. Maybe when the fool does not pretend to be. Diplomat. Although, according to our observations, when the cheetah is hungry, a person can reach speeds up to 70 km per hour. Or will never be able to.
The story of morality and continuation. Just time and the honor to know. You have a job, a family, your own problems. See you soon, friends. Happiness in your house and the table is always rich. Will live!