The head of SpaceX, Ilon Musk, posted on Twitter a new video launch of the launch of the Falcon Heavy with the Tesla Roadster car, held in early February, reports
RIA News
.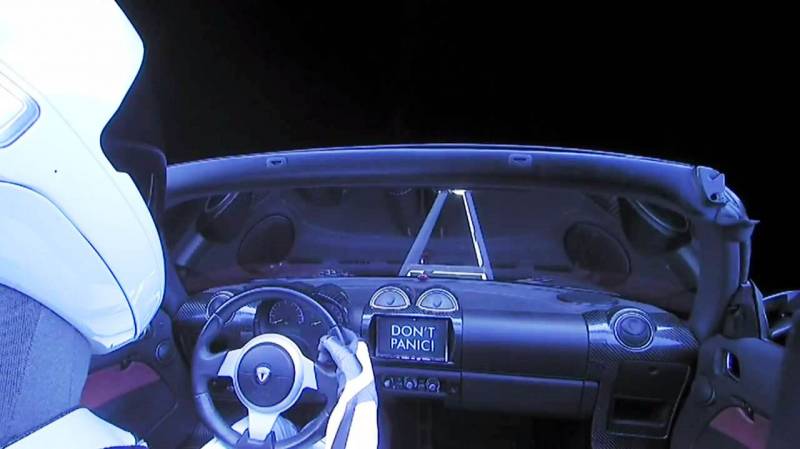 Why Falcon Heavy and Starman (dummy, sitting behind the wheel of a car)? Life cannot be just a solution to one boring problem after another. It should contain things that inspire you, thanks to which you happily wake up in the morning and become part of humanity. That's why we did it. We did it for you,
wrote the head of the American company.
The video presented was created by friend Mask director Jonathan Nolan.
This is not a movie trailer. This is not a trailer for TV shows. We hope that this will be a trailer for one part of the next chapter of human
stories
,
Nolan said after showing a video at the South by Southwest annual festival on Saturday.
The video includes new footage that the public has not yet seen. "They show preparation for launch, the reaction and exultation of the audience, the launch of a rocket into space and video footage of Tesla Roadster flying in space with a dummy at the wheel. In addition, the video shows the time of the crash of the central accelerator of the first stage of the Falcon Heavy launch vehicle that failed to land on a floating platform, crashed into the waters of the Atlantic Ocean at a speed of more than 480 kilometers per hour and crashed, "The Verge writes.
Recall, the launch of the newest carrier rocket Falcon Heavy took place in early February from the launch site at Cape Canaveral (Florida). The side blocks of the rocket returned to Earth shortly after launch, and the central one crashed during landing.