Vladimir Putin has "some information" about Donald Trump, whom the US President would not like to make public, reports
RIA News
a message from NBC journalist Megin Kelly, who previously interviewed the Russian leader.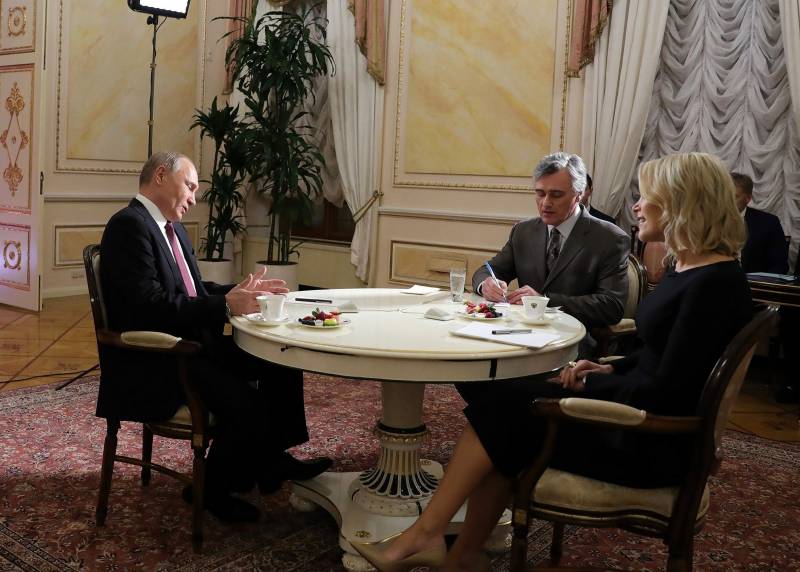 I would not say that Putin likes Trump. I didn't see it in him, but it seemed to me that he had something on Trump,
marked Kelly. However, she did not clarify what specifically prompted her to make this assumption.
According to her, if Moscow has any information about Trump, "it is hardly somehow connected with the scandalous dossier with compromising information".
I believe that we are talking about money and about Trump's business with the Russians in the nineties, his assets here in the US
said the journalist.
Recall that the United States is investigating the interference attributed to Moscow in the election of the American president and the alleged Donald Trump relations with Moscow. These versions are denied both in the Kremlin and in the White House.
In an interview with Kelly, Vladimir Putin said that Moscow had no need to interfere in the American elections, and the United States itself does not hide its interference in the Russian electoral process.