Beijing does not want to start a trade war with Washington, but if it occurs, he is able to protect his interests, reports
RIA News
statement by the Minister of Commerce of China, Zhong Shan.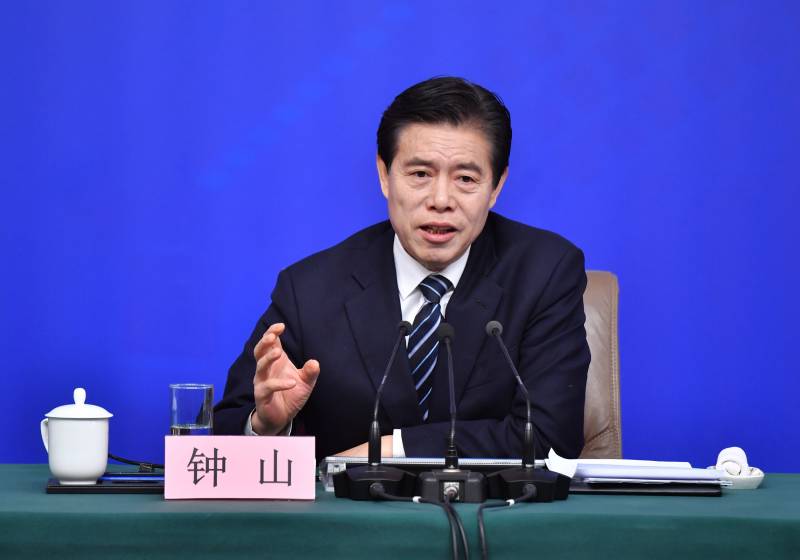 I would like to note that there are no winners in trade wars, and if it arises (between the US and China), then this will be a real catastrophe not only for the two countries, but also for the entire world economy. Beijing does not want to start a trade war and cannot be its initiator, however, we are able to meet any challenge and protect the interests of our country and our people,
said Zhong Shan at a press conference.
He said that China and the United States "began to actively develop their trade and economic relations 40 years ago, during this time, the scale of mutual trade grew 232 times, mutual investments have already exceeded 230 billion dollars."
According to the minister, the potential of cooperation between the two countries is quite large, and "of course, with such indicators it is impossible to avoid some problems."
He pointed out that the possibility of the start of a trade war worries the whole world, therefore "both parties should make joint efforts to strengthen cooperation."
Earlier, Donald Trump announced that he was introducing import duties on steel in 25% and on aluminum in 10%. According to him, the duties are introduced "in defense of America's national security." In response, Beijing called on the White House to abolish imposed duties as soon as possible, which harm both other countries and America itself.