The American leader Donald Trump did not rule out the possibility of holding talks with North Korean leader Kim Jong-un in the near future, reports
TASS
.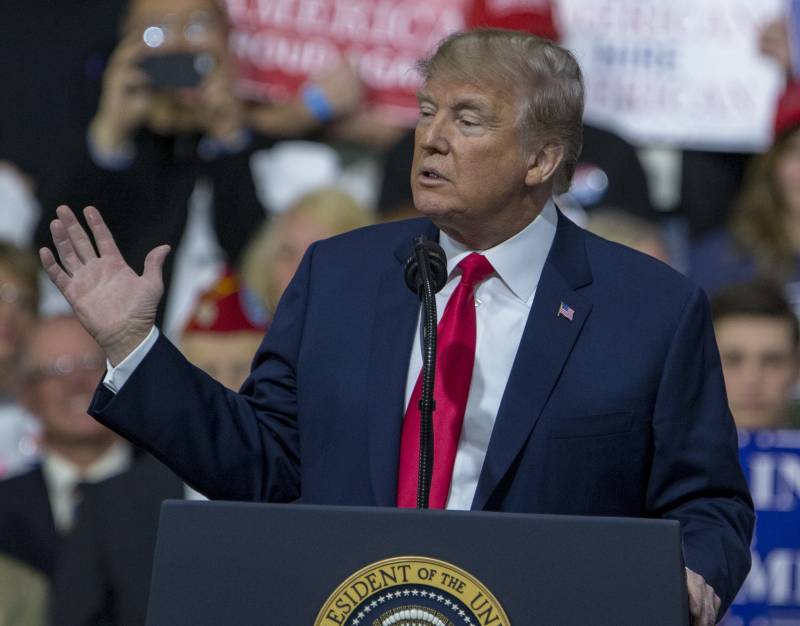 We can sit down (at the negotiating table) and make the greatest bargain for the world and for all these states, including North Korea,
Trump said, speaking to his supporters in Pennsylvania.
On Thursday, the head of the Department of National Security under the President of South Korea, Jong Yong Yong, told reporters that Trump showed willingness to meet with the DPRK leader before May of this year.
In turn, White House spokeswoman Sarah Sanders said that the US president could meet with the DPRK leader "in that place and on dates that are yet to be determined." However, negotiations are possible only if Pyongyang takes concrete action to curtail its programs - nuclear and missile.
Meanwhile, the Japanese government hastened to declare the readiness of the IAEA to allocate $ 2,8 million (300 million yen) to inspect nuclear facilities in the DPRK (if Pyongyang agrees to such an inspection).
This decision was made against the background of the emerging progress in the issue of denuclearization of the Korean Peninsula after Kim Jong-un promised to suspend the conduct of nuclear missile tests during the negotiation process with the leadership of South Korea and the United States.
The IAEA's implementation of inspections of nuclear facilities in the DPRK is considered by Tokyo and Washington as the first step aimed at denuclearizing the country.