Ukraine has the potential to seize the Rostov region, Kuban and Voronezh in the future, reports
RIA News
statement of the former leader of the "Right Sector", the creator of the "Ukrainian Volunteer Army" (both organizations are banned in the Russian Federation) Dmitry Yarosh.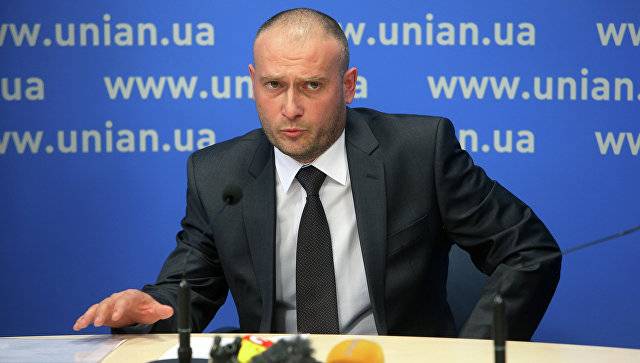 But first, according to Yarosh, Donbass and Crimea should be cleaned of the "anti-state element".
If we touch the Donbass - this, of course, is the liberation of the territory and its clearing of any destructive anti-state element. This is the return of the Crimea, of course, because without this victory can not be. At least in the borders of the state in which we lived until recently, until 2014,
he said on the ZIK channel.
After that, you should think about the seizure of Russian territories.
Here the main thing is to return the territories, and then we will think, there will be another time, there are young people - we have Kuban, Donshchina (the territory of the Rostov region), Voronezh,
Yarosh said, adding that "Ukraine has the potential" to conquer these regions.
Earlier, the battalion commander of the Ukrainian Marine Corps Vadim Sukharevsky said that the war in eastern Ukraine should end "at least on the Russian border." However, he himself would like the Ukrainian army to reach the center of Moscow, namely, the Sukharevskaya metro station.