In the northern capital, there was a ceremony of giving military honors to the crew of the legendary destroyer "Steregushchy" (a destroyer of the type "Falcon"), which took part in the battles of the Russo-Japanese War. The destroyer fought an unequal 10 battle in March 1904, with four Japanese ships, and until the last minute fought under the flag of St. Andrew in the area of ​​Port Arthur.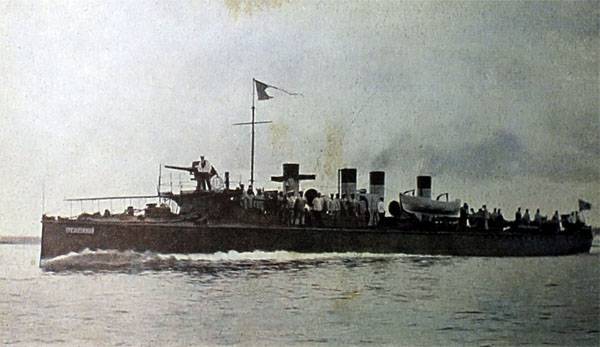 RIA News
cites the statement of the official representative of the Russian Navy Igor Dygalo:
"The guardian" fought to the last, following the main tradition of the Russian
fleet
"I'm dying, but not giving up!" After receiving severe damage, the ship lost speed, and the commander, all officers and almost all sailors were killed. The sailors nailed the flag to the hafel and fought to the last shell. When the Japanese tried to take the destroyer in tow, he began to sink into the water. Of the entire team, only four were left alive. The "guardian" died, but did not give up.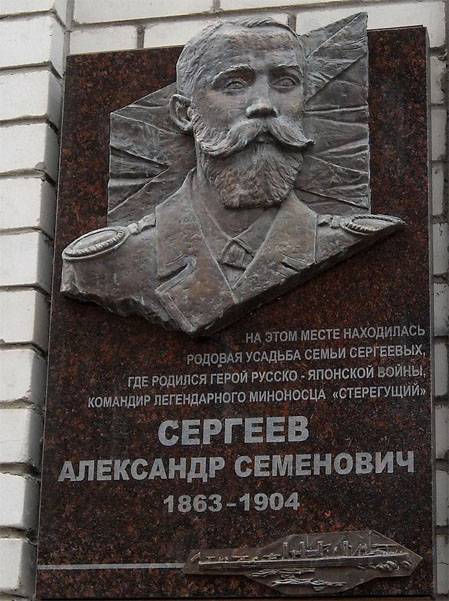 Commanded "guard" Lieutenant Alexander Sergeyev, a native of the city of Kursk. It is known that the commander of the ship was killed at the very beginning of the sea battle. The memorial plate in memory of the hero of the Russian-Japanese war is located in Kursk - on the site of the family estate of the Sergeevs.
Monument to the legendary destroyer was opened in St. Petersburg in 1911 year.