Israeli media have reported that the "Prash David" anti-missile defense system was launched for the first time during military exercises. We are talking about the joint US-Israeli military exercises Juniper Cobra ("Juniper Cobra-2018"). Along with 2 by thousands of Israeli soldiers, around 2,5 thousand American soldiers and officers are involved in the exercise.
From the US Armed Forces in Israel are members of the United States European Military Command. Commander of the American forces in Europe, General Curtis Scaparotti, also arrived to observe the maneuvers.
In the IDF declare that the Israeli air defense calculations for the first time used in the course of the exercise system missile defense "David's Truth", made by Rafael. It should be noted that this system entered service with the Israeli army last year, having passed all the necessary tests.
The system was used to intercept missiles that were released as an imitation of the attacks of the representatives of Hamas.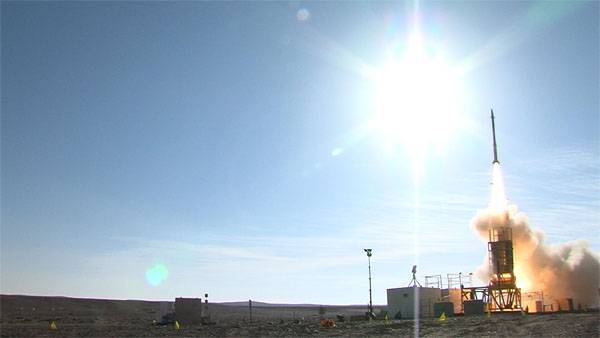 The basis of David's Prascha is a two-stage rocket with two types of guidance systems - optical-electronic and radar. They are located at the head of the rocket.