NBC
continues to publish fragments of interviews with Russian President Vladimir Putin. In one of the fragments, it was about the relationship between the current president of the Russian Federation and the opposition, and about who will take the chair of the head of state in due time.
According to Vladimir Putin, for him it does not matter in principle whether a person considers himself to be an oppositionist or not, the main thing is that his actions should be aimed at building for the good of Russia. The President of the Russian Federation noted that he was ready to conduct a dialogue with such people.
A question from an American journalist, Magin Kelly:
Are you not afraid that a person who comes to power after you will destroy everything that you managed to do during your presidency?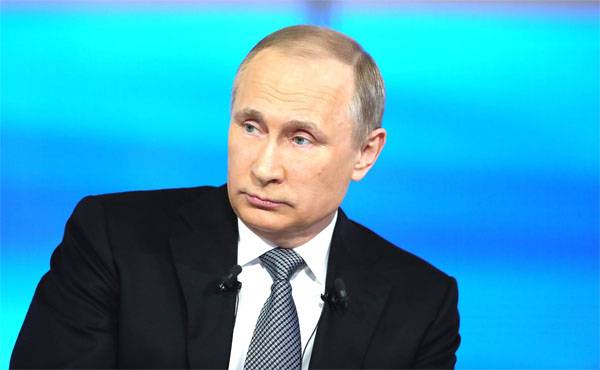 According to the president, he doesn't understand where the opinion is that the next head of state can be "the destroyer of what has been created."
Vladimir Putin:
I heard a lot of nonsense about this. Why do you think that those people who will come to power after me will want to destroy? Perhaps, on the contrary, it will be people who will make every effort to make Russia stronger, to make the country comfortable for people of all generations to live.
In the same interview, Vladimir Putin commented on the situation in Syria. The President of Russia told American TV viewers that all reports of alleged use of chemical
weapons
are fakes.