The Pentagon is voicing statements confirming the holding of a military parade in Washington. Recall that earlier the idea of ​​holding such a parade was put forward by US President Donald Trump. It became known about the date of the parade. 11 November is chosen as such date. In the US, this is Veterans Day.
On the conduct of a military parade in the US capital reported channel
CNN
, which declares the availability of official data from the Pentagon.
From the document:
Heavy tracked vehicles will not participate in the military parade that will take place on November 11. The units of wheeled military equipment will be involved. This will minimize damage to the infrastructure of the city, in the first place - to the road surface.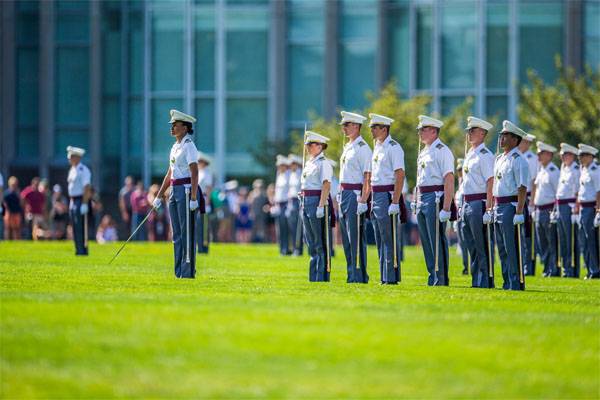 It is known that military personnel and military equipment will pass from the White House to the territory on which the US Congress is located. On the Capitol Hill an observation deck will be built for the first persons of the state.
Airplanes and helicopters of the US Air Force will fly over Washington.
The previous US military parade was about winning the Gulf War in 1991.
In the United States, Trump's idea of ​​a military parade was treated differently. Some American citizens supported the idea, others believe that the US military power "is demonstrated even without holding marches and parades."