The latest prototype fifth-generation fighter Su-57 (PAK FA) began testing at the airfield in Zhukovsky, Interfax reports citing a source in
aviation
industry.
On the eve of the prototype Su-57 under the serial number T-50-10 arrived from Komsomolsk-on-Amur in LII them. Gromova for flight tests
- Said the agency interlocutor.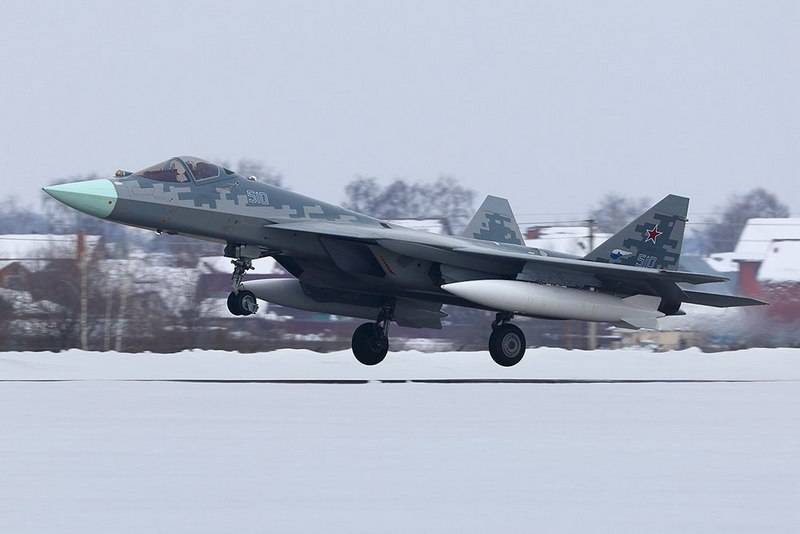 He recalled that this fighter, the last of the prototypes of the PAK FA, for the first time took off 23 December 2017 from the airfield of Komsomolsk-on-Amur Aviation Plant (KnAAZ, branch of PJSC "Sukhoi").
According to the source, the plant has now begun to manufacture units for Su-57 production aircraft. As expected, a contract will soon be signed with the Ministry of Defense of the Russian Federation for the manufacture of an installation batch of fifth-generation fighters from 12 units.
As previously reported, the military has already begun pilot operation of the fifth generation fighter.
In addition, it is planned to conclude a contract for the manufacture of the Su-57 installation batch of 12 pieces. These fighters will be produced in serial form, but with the engines of the previous generation. The engine of the "second stage" (product 30), which will provide the Su-57 supersonic cruising speed without boost, began flight tests in December 2017 of the year. It is expected that the test program will take about three years.