According to the tracking service
aviation
CivMilA on Twitter, the US strategic reconnaissance drone RQ-4A Global Hawk conducted reconnaissance off the coast of Crimea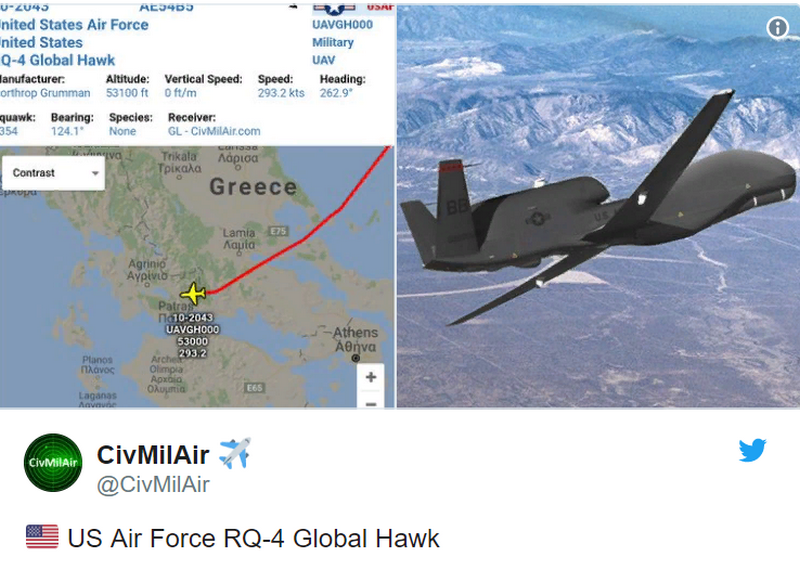 It is noted that the drone with a tail number 10-2043 rose from the Sicilian Sigonella airbase, and then flew for several hours at an altitude of 16 thousands of meters along the western and southern coast of the peninsula.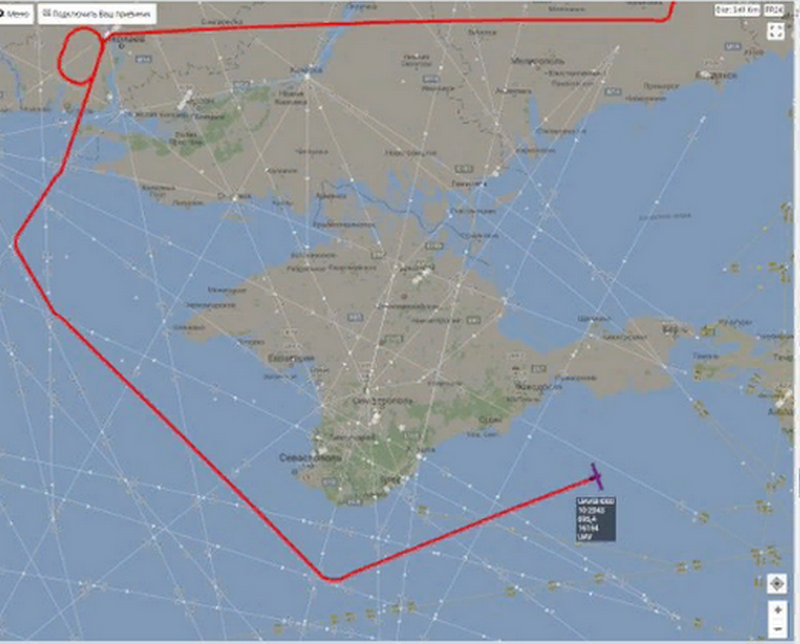 In the area of ​​Sevastopol, the RQ-4A Global Hawk approached the coast at a distance of about 30 kilometers, passing almost along the edge of the sea border, and in the Alupka area - at 34 kilometers.
Before heading to the shores of Crimea, the drone flew along the demarcation line in the Donbass, and approached several times the distance from 40 to 60 km to the bordering Ukraine regions of Belgorod, Voronezh and Rostov regions of Russia.