A group of senators appealed to US Secretary of State Rex Tillerson with an appeal to start a dialogue with Moscow after statements by Russian President Vladimir Putin about a new
weapons
.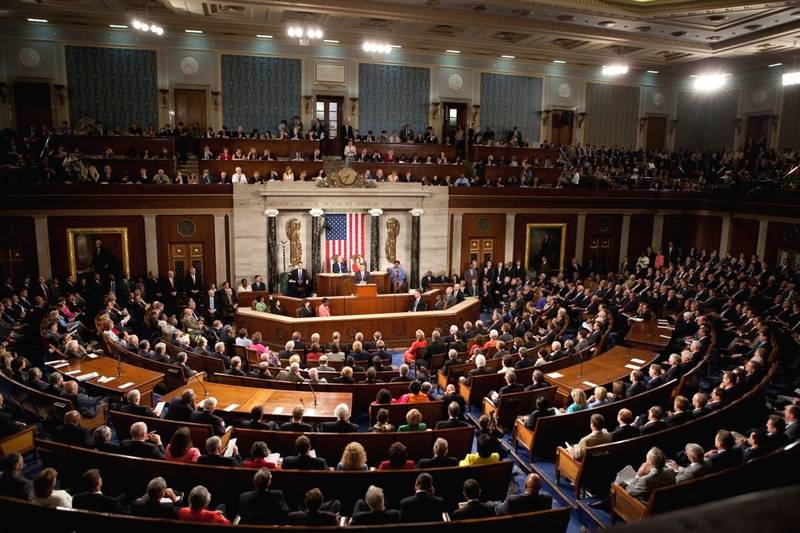 The strategic dialogue between the US and Russia became more relevant after a public speech by President (Vladimir) Putin on 1 March, when he mentioned several new types of nuclear weapons that Russia is reportedly developing, including a cruise missile and a nuclear underwater drone. Now they are not limited to the START-3 agreement and destabilize (the situation) if they are deployed
- says the letter, which was signed by the Democrats Jeff Merkley, Dianne Faynstin, Edward Markey and independent Senator Bernie Sanders.
None of the authors heads any committee of the Senate; they are also not supported by the Republican-controlling republicans.
The senators' statement also notes that the new types of weapons presented by Putin, in particular, a cruise missile and a nuclear underwater drone, are not subject to the START-3 treaty, so the United States must begin negotiations with Russia to update this agreement.
As the authors of the appeal explain, in the event of an extension of the treaty, it will be possible to verify how Russia complies with nuclear weapons limits and reduces arsenals.
The dialogue with Russia, in the senators' opinion, should allow settling disagreements around the treaty on the elimination of medium and shorter-range missiles (INF).
The new START Treaty entered into force in 2011 year. It remains in effect for 10 years - until the 2021 year, unless it is replaced before this date by a subsequent agreement on the reduction and limitation of strategic offensive arms. It can also be extended by no more than five years (that is, until 2026 of the year) by mutual agreement of the parties.