Two participants of the operation in the Donbass, Wilhelm Croy and Viktor Khomyak, at an extraordinary session of the Vinnitsa Regional Council, returned their military awards to the President of Ukraine, reports
RIA News
message Movement "Liberation", Vinnitsa.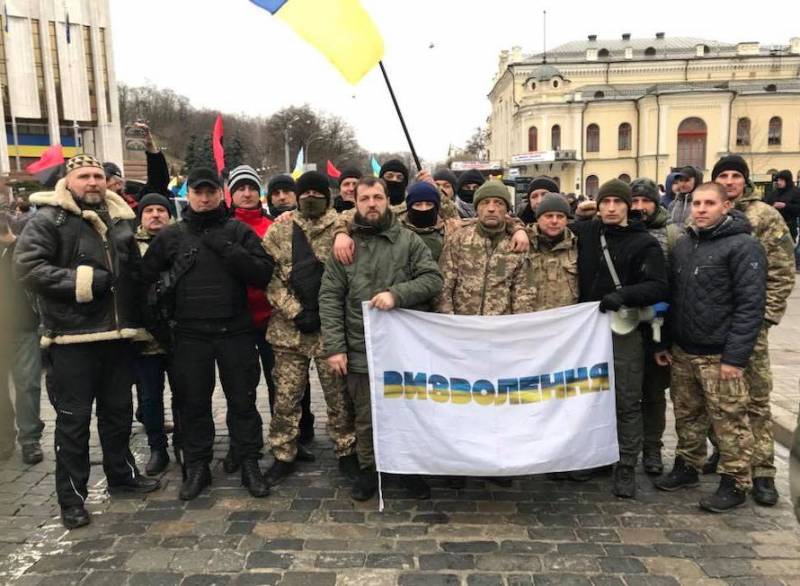 Attached video "It shows how one of the military approached the microphone and said that after the" beating of the twin cities "under the Rada, he does not want to own the award signed by the president. The second man also made a short speech, and then with the words "Please pass, to Peter Alekseevich," he put his medal on the table in front of the head of the regional council, "the publication says.
It is noted that the military was outraged by the actions of the authorities, who "repeat the scenario of their predecessors."
Deputies of the Vinnitsa Regional Council from the pro-government political forces by their turnout to the extraordinary session showed support for the criminal orders of the authorities. Veterans in anger refuse presidential awards,
quotes the agency post.
Earlier, the Ukrainian police broke up a rally of supporters of Mikhail Saakashvili ("Mikhomaydan") deported from the walls of the Verkhovna Rada, and also dismantled the tent camp of the protesters. Later, law enforcement officers reported more than a hundred detainees and ten injured on both sides.
The protesters assured that their action was legal, since an application for its indefinite holding was filed in October last year. At the same time, according to media reports, Saakashvili's activists left the camp more than a month ago, and only the "military and veterans of the ATO" remained in place.