The automatic grenade launcher AGS-30 has no equal in maneuverability on the battlefield and is in high demand abroad, reports
RIA News
statement of the head of the branch office of the Central Design and Research Bureau of Sports and Hunting
weapons
(part of the JSC "High-Precision Complexes") Yuri Amelina.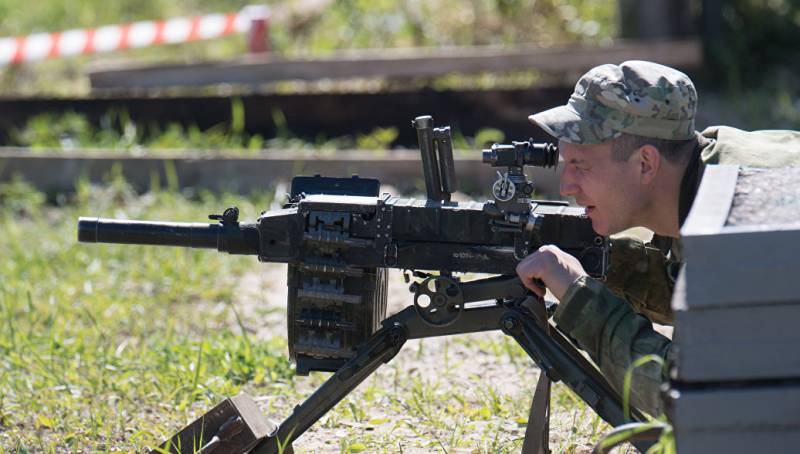 The AGM-30 thirty-millimeter automatic grenade launcher complex is in great demand in the conditions of modern combat. A grenade launcher with a machine weighs 16 kilograms. About 14 kilograms - the mass of the box with the shots. It can be moved around the battlefield by one fighter, constantly changing positions,
Amelin told the agency.
According to him, the AGS-30 developed by the Tula Instrument Design Bureau (KBP) "has no analogues in the world in maneuverability."
For comparison, an American 40-mm grenade launcher with similar combat capabilities weighs about 50 kilograms,
noted the specialist in the gun.
AGS-30 adopted by the Russian army, and we are allowed to sell it abroad. Foreign customers are queuing for this sample,
he said.
Amelin added that the complex, which has a range of destruction of targets up to 2-km, "is the work of an outstanding gunsmith Vasily Petrovich Gryazev in the field of rifle-and-grenade armament".
He began to work closely with this at the beginning of 1990 in the KBP, when he made automatic guns so much that this niche was to some extent filled and closed,
he said.
The agency's reference: "AGS-30 is intended to destroy manpower, fire weapons and enemy equipment in open trenches, ravines and on reverse slopes with the ability to quickly transfer fire to a suddenly appeared target. Its rate of fire can reach more than 400 shots per minute, grenade speeds over 180 meters per second. The grenade launcher was designed to replace the more massive AGS-17. "