The clash between the American destroyer "John McCain" and a merchant ship near Singapore last summer occurred due to a "sharp turn" of a warship, leading
RIA News
Excerpts from the Singapore Transport Safety Management Report.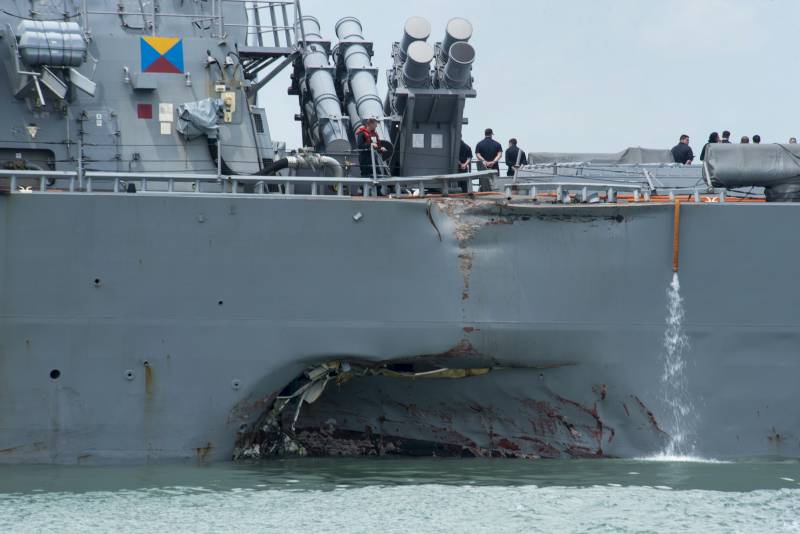 The collision occurred due to a sharp turn of the destroyer "John McCain",
says a report published on Thursday.
It is reported that as a result of the maneuver undertaken by the American ship "went on the route of the merchant ship."
The sharp turn was caused by "a number of erroneous actions of the crew of the destroyer" John McCain ", who probably lacked the necessary knowledge of the steering system due to a lack of training and familiarization," experts say.
As noted in the document, the merchant "ship noticed the destroyer's turn, but suggested that the American ship could pass by."
Their (crew of the merchant ship) actions were insufficient to avoid a collision,
stated the authors of the report.
According to experts, "the collision occurred three minutes after the destroyer turned around."
Recall, the destroyer "John McCain" collided with a merchant ship 21 August 2017, not far from Singapore. The result of the collision was the death of ten sailors. Five more people were injured.