The Russian embassy in Washington has accused the US State Department of misinformation about the organization of a meeting between Russian Foreign Minister Sergei Lavrov and Secretary of State Rex Tillerson, reports
RIA News
.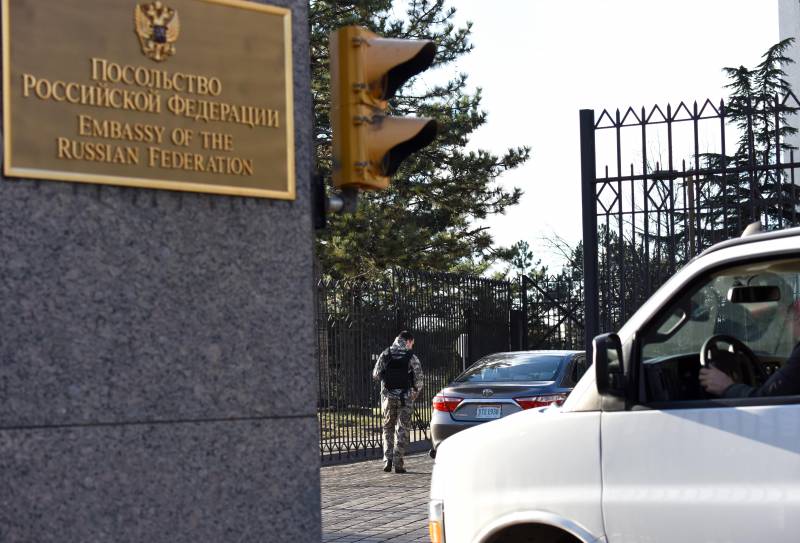 Earlier, Deputy Foreign Minister Sergei Ryabkov said that Moscow had offered Washington to hold a meeting between Lavrov and Tillerson in Ethiopia. The representative of the State Department, in turn, said that the agency did not receive a request for a meeting.
Then the Russian Embassy clarified that the relevant document was sent to the American side on March 2.
We hear a fake stream
News
- about the cruelties of Russia in relation to the civilian population of Eastern Guta, about the gas "heroism" of Poroshenko, sincere joy about being awarded the Oscars
stories
about the inventor of alcohol doping cocktail. And earlier, as we noted, - misinformation about the organization of a meeting of the heads of the foreign affairs agencies of our countries,
the statement said the embassy.
The embassy called the situation with the organization of the meeting "casus".
Two ministers will be simultaneously in the same hotel. This is a great opportunity to talk not directly through the press, but directly. To discuss a set of accumulated issues of the regional and global agenda,
noted at the embassy.
Also, the Russian ambassador congratulated Nauert and other employees of the State Department on March 8.