On Wednesday, Cuban authorities detained at the international airport of Havana and expelled from the country the ex-president (1998-2002) of Colombia Andres Pastaranu and the former head (2001-2002) of Bolivia in Jorge Quiroga, reports
TASS
message agency Prensa Latina.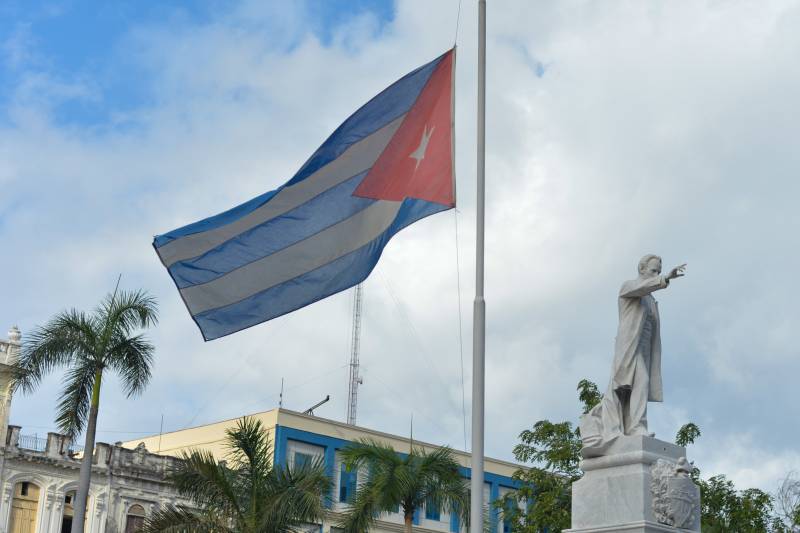 Cuba did not allow the ex-presidents of Colombia and Bolivia, Andres Pastrana and Jorge Quiroga, involved in the anti-Cuban provocation, to enter its territory. They were re-planted after arriving at José Martí International Airport, where they flew in to receive a prize awarded by counter-revolutionary groups,
says the publication.
Politicians flew to Havana from Bogota. According to the agency, "on Thursday they planned to take part in the award ceremony, which is awarded by Cuban dissident organization" Latin American Network for Democracy "led by Rosa Maria Paya, daughter of Cuban oppositionist Osvaldo Payi who died in a car accident in 2012."
According to the agency, the Cuban authorities "managed to break the provocation in order to cause instability, worsen the country's image on the world stage and harm Cuba's diplomatic relations with other countries in the region."
This year, the Latin American Youth Network for Democracy awarded the 37 Award to former heads of state and government of the so-called "Democratic Initiative of Spain and the Americas." In addition to Pastrana and Quiroga, it is reported that "the prime ministers of Spain in 1982-1996 and 1996-2004 were Felipe Gonzales and José Maria Aznar, the ex-presidents of Mexico in 2000-2006 and 2006-2012 years in Vicente Fox and Felipe Calderon. "
Prensa Latina recalls that the Latin American Youth for Democracy Network is funded by "members of the Cuban counter-revolutionary movement in Miami and Europe."
The Cuban newspaper Granma, in turn, called the "Democratic Initiative of Spain and the Americas" "a group of right-wing ex-presidents of Ibero-America united to undermine all progressive projects in the countries of Latin America and the Caribbean". The publication claims that, members of the initiative are "corrupt and scammers and are responsible for the deaths of tens of thousands of people."