The allegations of Russian aggression against the Baltic republics have no basis, reports
TASS
statement by the head of the NATO Military Committee of the Czech General Peter Pavel.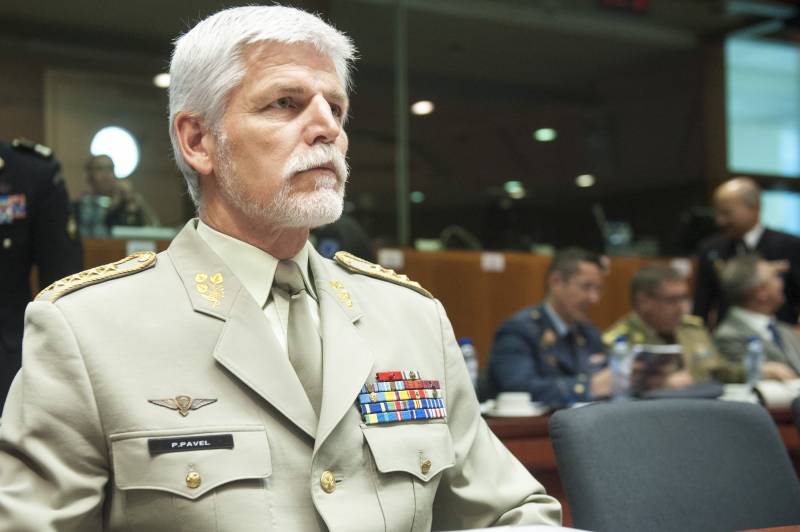 I would probably use caution with the term "aggression" as applied to the Baltic states, since we do not really see open aggression against the Baltic countries. We saw an increase in tension in the region, but there was no invasion of the Baltic countries and even their airspace. All that we have in the region is an increased military presence, an increased number of exercises, long-range missions
aviation
, more active use of intelligence, but I would not call it aggression,
Pavel said, responding in Washington to a question from an American journalist about "Russian aggression" against the Baltic countries.
Then the journalist began to talk about the "numerous cases of unauthorized invasion of the Russian military aircraft into the airspace of the Baltic republics that allegedly took place in the recent past."
Most of these so-called violations are caused by loss of communication or human or technical errors. I would say, 90% of these so-called violations are due to technical or human errors,
explained the general.
At the same time, he noted that NATO takes into account the opinion of its members from Eastern Europe and increases the presence of the eastern borders.
But we did not want to create an atmosphere of escalation (tension), breaking the agreements contained in the Russia-NATO Founding Act (from 1997 year), which refers to "substantial" forces. Even though the agreement does not explain what the "substantial" military forces mean, both sides understand: this is a matter of a brigade-level connection and higher. Therefore (by the alliance) it was decided to maintain (additionally deployed in Europe in recent years) forces at the battalion level,
stressed Peter Paul.