The channel "112 Ukraine" publishes a statement by the Chairman of the Government of Ukraine, Vladimir Groisman. In his statement, Groysman called on the Minister of Justice of Ukraine to "step up work aimed at collecting fines from Gazprom." According to Groisman, the Ministry of Justice of Ukraine "could involve international organizations in this kind of work."
From the statement of the Ukrainian Prime Minister:
The position of Ukraine in the situation with Gazprom should be tough and consistent. Gazprom must comply with the verdict of the Stockholm arbitration, as well as comply with the requirements of the antimonopoly authority of Ukraine and the decisions of the Ukrainian courts. Today I talked about our actions in this connection with the Minister of Justice of Ukraine Pavel Petrenko.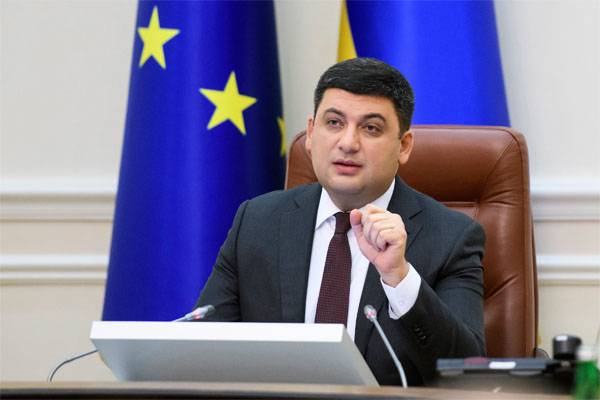 Interestingly, did Groisman himself understand what he said? .. Since when has Ukrainian legislation acquired such a "universal scale" that even foreign companies have to comply with the decisions of Ukrainian courts?
It is reported that the Ukrainian government considers it possible to seize the assets of the Russian company Gazprom abroad.
Economic experts believe that with such an approach to dealing with the main energy supplier to Ukraine, the latter may soon be left alone with an empty pipe and the resale of Russian gas to European "friends" two to three times more expensive than what Russia initially offered at price.