According to Turkish media reports, an official ceremony was held at the Golcuk Military Shipyard (in the Izmit region, north-western Turkey) to begin the construction of a third non-nuclear type-214 class submarine Murat Reis.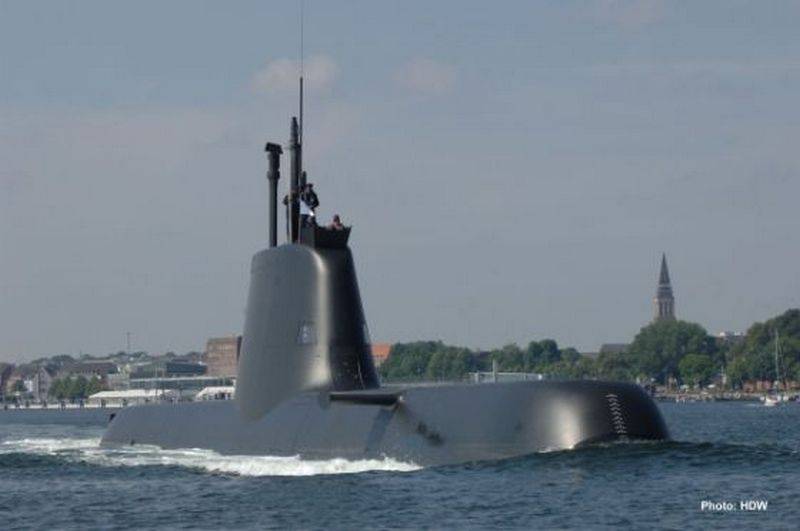 The construction of the Pirirace class (S-330) head-on naval line began in October 2015. Her launch is scheduled for 2019 year. The head submarine is expected to ship in 2020 or 2021.
As planned, the submarines will be used by the Turkish Navy to perform tasks in the Aegean and Mediterranean seas.
According to the available information, the Type-214 class naval submarines in the Turkish Navy version will be able to reach speeds up to 20 nodes submerged and up to 12 nodes surfaced, to be submerged up to 14 days. The crew of the submarine - 27 man. The armament of each submarine will be 8 units. 533-mm torpedo tubes that allow torpedoes to launch Mk.48 Mod.6 from Raytheon and DM2A4 from Atlas Electronkik torpedoes. In addition, Germany offered Turkey the opportunity to participate in the project of creating an IDAS (Interactive Defense and Attack System for Submarines) self-defense missile system, designed to protect against anti-submarine aircraft, as well as defeat small surface ships and ground targets, reports TSAMTO.