The President of Russia signed the law, which provides for the passage of mandatory psychological selection by draftees into the ranks of the Armed Forces of the Russian Federation and other security agencies. Relevant information published on
Online
legal information. We are talking about amending the Federal Law "On Military Duty and Military Service."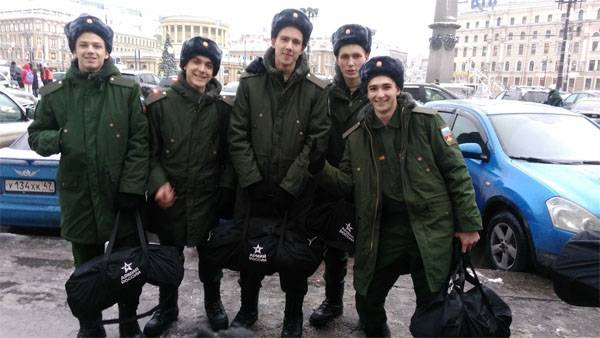 The innovation provides for an additional procedure for Russian conscripts during a medical examination. This additional procedure is a psychological selection that tells about the psychological state of a young man who is called up for military service. Psychological selection will be carried out with the purpose of determining professional suitability for training in various military-accounting specialties, military service, training in higher military educational institutions. Also, this selection will help in the distribution of young people in positions.
Criteria for psychological selection, as reported, will be determined by the main defense department of the country.
Previously, such an initiative was put forward by many military experts, including the regular officers of the RF Armed Forces. Recently, doctors have noted an increase in the number of young people who are called up for military service with certain psychological problems. Such problems may ultimately affect not only the nature of the service of a single young man, but also the relationship within the team of servicemen into which such a draftee enters.