The press service of the Southern Military District announces the launch of the first stage of an aviation competition for military pilots. We are talking about the competition "Aviadarts-2018", during which both individual pilots of the Russian Aerospace Forces and the crews demonstrate their skills.
It is noted that over 100 crews of various types will take part in the competitions.
aviation
, including assault, tactical and army.
From the message
press service
:
This year's competition participate pilots of Su-25SM, fighter-bombers Su-34, frontline bombers Su-24, MiG-29 and Su-30SM and combat attack helicopters Ka-52 «Alligator" Mi-28 "Night Hunter" and transport and combat Mi-35M and Mi-8AMTSH. During the competition, the crews will overcome the air defense system, carry out aerial reconnaissance, work out single and pair pilotage, combat use of missile-bomb armament for ground targets, and also perform air navigation tasks.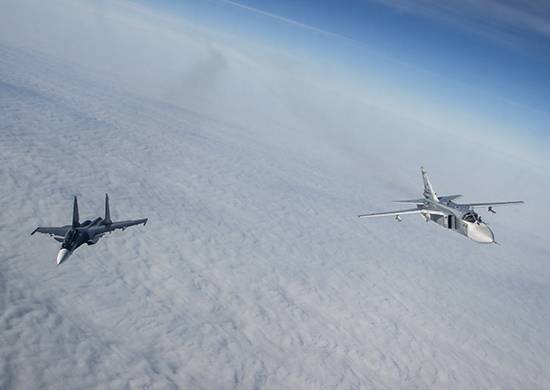 It was noted that for an accurate assessment of the bombing, as well as launches of unguided missiles, plus - firing of the air cannons, a special target situation was created imitating various objects of the conditional enemy. This is military equipment, airfields, clusters of manpower, etc.