Vietnamese media are discussing the possible participation of their team in the "Tank Biathlon", which is held annually by the Russian Ministry of Defense, according to the baodatviet.vn portal.
The publication notes that the tournament in these applied competitions attracts the attention of the entire planet. Every year the scale of military games increases, the geography of participants expands.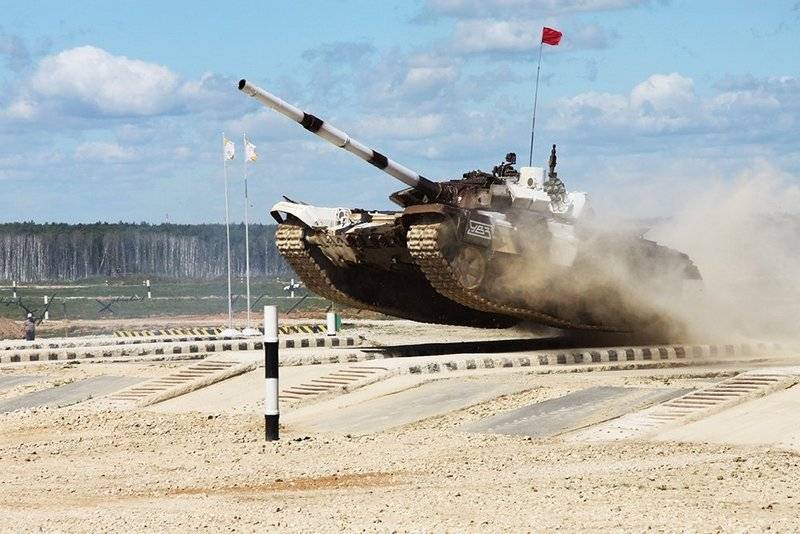 Many in Vietnam would like their tankers to demonstrate their skills in Russia too. Moreover, in the near future the country's army is going to get the main combat
Tanks
T-90S and T-90SK, and probably the time is right for this.
By participating in the Tank Biathlon, the Vietnamese want to get acquainted with the modern Russian T-72B3 tanks, get a good practice of shooting and driving equipment, which, according to Vietnamese experts, is very close to the export T-90С.
Recall that in the "Tank Biathlon" teams act mainly on Russian-made tanks provided by the host country. Only the Chinese (Type 96), the Indian team (T-90C, which are produced under a Russian license) and the Belarusians (T-72B3 of the newest version purchased in Russia) brought their equipment.
Representatives of Kuwait also performed on Russian vehicles, although American Abrams tanks were exploiting the homeland.
The team of Zimbabwe only on "Tank Biathlon" managed to get acquainted with modern armored vehicles for the first time, at home they had to serve on Soviet and Chinese 50-1 combat vehicles.
It is therefore not surprising that the Vietnamese are not against acquiring a similar experience and squeezing the maximum effect out of their ability to participate in this grand armored competition, reports RG-Sila.