The T-14 tank is integrated into an automated troop control system,
RIA News
a message from Commander-in-Chief of the Land Forces of the Russian Armed Forces Oleg Salyukov.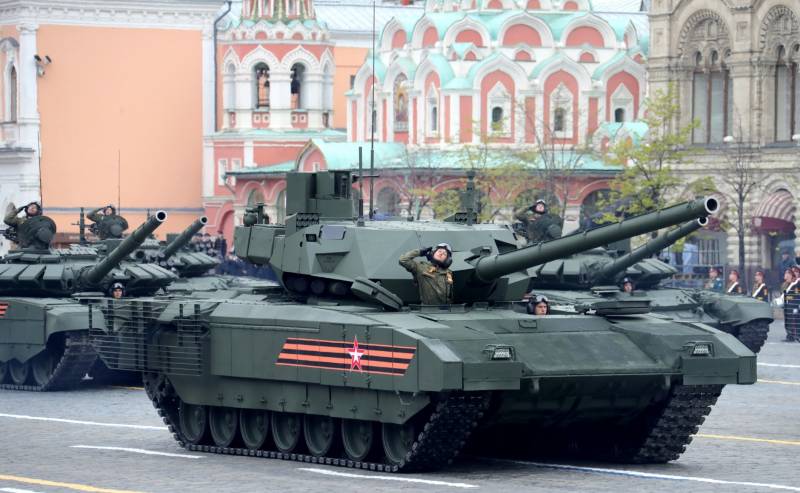 Tank T-14 "Armata" will be integrated into the automated control system of troops and
weapons
tactical level
said the commander in chief.
He said that "in the framework of the experimental design work of Armata, the tests of promising
tank
T-14. "
Given that the sample is completely new, with a large number of innovative solutions and technologies, enterprises of the military-industrial complex are debugging the tank, setting up and coordinating its components and assemblies. Works are performed in accordance with the planned deadlines
explained Salukov.
According to him, the tank of a new generation will surpass the serial domestic tanks and foreign analogues in almost all characteristics.
In the T-14 "Armata" used innovative non-standard layout scheme with separate accommodation of the crew (in an armored capsule), ammunition and fuel, as well as rendered remote-controlled weapons. This can significantly increase the security and survivability of the tank on the battlefield. At the same time, the security features are complexed, which makes it difficult to detect it; to prevent the guidance of precision weapons; to ensure the detection and destruction of attacking ammunition complex active protection; in case of contact, the dynamic protection modules and the new armor reliably protect the tank from all existing anti-tank weapons,
told the colonel-general.
The commander added that the sample "is equipped with a new generation 125-millimeter cannon with advanced ammunition and a digital fire control system, which makes it possible to hit both highly protected objects and enemy enemy tank-hazardous forces in any weather at any time.
The sample is made according to the modular principle using unique digital and software solutions, which opens up virtually unlimited possibilities for its modernization and further robotization,
concluded Salyukov.