Singapore company ST Kinetics announced the development of a drone, which will be armed with small
weapons
, writes
"Warspot"
with a link to the janes.com portal.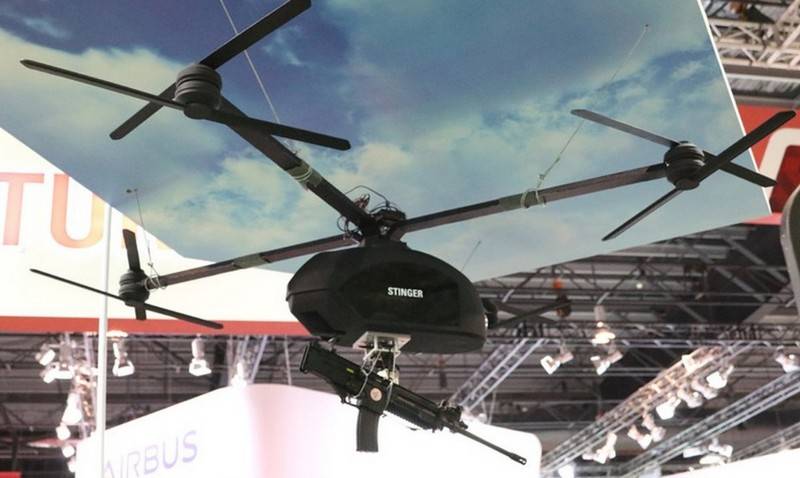 New development called Stinger Unmanned Aerial Multi-Rotor Gunship. The first full-featured prototype in ST Kinetics plans to be released as early as 2019. We are talking about 60-kg quadrocopter, equipped with all-weather reconnaissance module and mount to install a machine gun.
It is planned to use the Ultimax 100 Mk8, the world's best machine gun, as the main armament. The weapon has a mass of about 5 kg, caliber - 5,56 mm. Food comes from special interchangeable stores with a capacity of 100 and 200 cartridges. In addition, the machine gun is compatible with the "NATO" magazines rifles caliber 5,56 mm (M4, M16 and others). The Ultimax 100 Mk8 can be equipped with 508, 457, 330 mm shafts and has an effective firing range of the order of 800 m for SS109 and 460 m sockets - for М193.
Representatives of ST Kinetics said that the first tests of the "Stinger" took place in 2017 year, and the combat system was very successful. Now the company intends to proceed to the refinement of prototypes and the creation of full-fledged combat models, the autonomous time of which will be at least 30 minutes