According to forecasts of Russian specialists, the creation of a counterpart of the operational-tactical missile complex (OTRK) "Iskander-M" by foreign states is possible not earlier than 2025 of the year, reports
RIA News
a message from the Commander-in-Chief of the Ground Forces of the Russian Armed Forces Colonel-General Oleg Salyukov.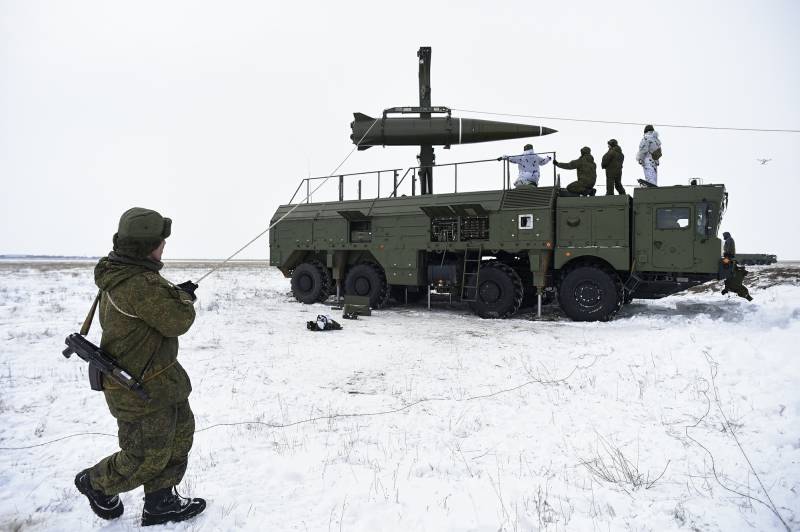 In a planned manner, the re-equipment of rocket brigades from the obsolete Tochka-U missile system to the modern Iskander-M missile system continues. More than 10 brigade kits already delivered,
Salyukov said in an interview with the newspaper "Red Star".
He noted that "according to the developers, the creation of its analogue by foreign countries is possible no earlier than 2025 of the year."
This complex is highly accurate, efficient.
weapons
capable of launching both ballistic and cruise missiles overcoming existing and prospective missile defense systems,
concluded the general.
OTRK "Iskander-M" is designed to hit "small-sized and area targets - missile systems, multiple rocket launchers, long-range artillery, airplanes and helicopters at airfields, command posts and communications centers - at distances up to 500 kilometers," reminds the newspaper.