The An-26 VKS RF aircraft fell near the Khmeimim base due to a technical malfunction. The Kurds are redeploying their troops from Deir-ez-Zor to Aleppo. Reports about it
FAN
with reference to Syrian sources.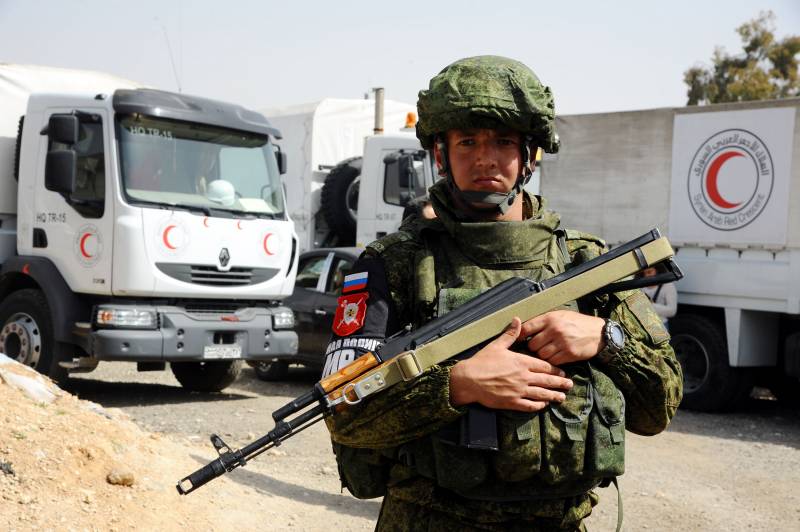 In the first half of the day, it became known that the humanitarian convoy, heading for Eastern Guta, was subjected to artillery shelling from the side of Dzhebhat An-Nusra (banned in the Russian Federation). The gunmen at the checkpoint in the Muhayam Al Wafedin area were hit by 45 trucks carrying humanitarian aid.
Meanwhile, government forces continued to advance in Eastern Ghouta. Armed clashes unfolded near the settlement of Ar-Reykhan, located in close proximity to the city of Duma. In the afternoon, the city came under the control of the CAA. In addition, fierce battles were celebrated near Beit Naim, Al-Muhammadiyah and Mesrabah. During the confrontation, the Syrian units occupied several buildings in the village of Harasta.
It became known that during the liberation operation of the CAA in Guta, it was possible to recapture almost 40 percent of the territories previously occupied by jihadists.
Russian Ank-26 aircraft crashed before reaching 500 meters before the landing strip at the Khmeimim base in Latakia. It was reported that the crash occurred approximately at 15.00 local time. According to preliminary data, the cause of the accident was a technical malfunction. No traces of fire were identified. Six crew members and a passenger 33 were killed - all Russian military personnel. Find out the circumstances of the incident will be a special commission of the Ministry of Defense.
In the canton of Afrin, clashes between pro-Turkish forces (SSA) and Kurds (SDF and YPG) continued throughout the day. The settlements of Alicia, Balursak, Kharabat Sharanli, Tal Hama and Shirkan, as well as a number of strategic heights passed under the control of the Syrian free army.
Aviation
The Turkish Air Force over the past day made several sorties in the area of ​​the city of Jandaris, striking at the fortifications of the Democratic Forces of Syria (SDF).
In the second half of the day, it became known that the Kurds had stopped the campaign to destroy the underground formations of the IG (the group was banned in the Russian Federation) in Deir-ez-Zor and deployed a significant number of their troops in Aleppo, where the fighting between the Kurdish forces and the Syrian Free Army (SSA) unfolds supported by the Turks. After the Kurdish media announced the transfer of forces to Afrin, the IG terrorists became more active in the south-east of the province.
In the second half of the day, the Russian Aerospace Forces attacked militant positions near the village of Jisr Ash-Shugur in the province of Idlib. Representatives of the Turkish Foreign Ministry reported that nine refugee camps will be located in Idlib, in which 190 000 people can be accommodated.