The American defense industry to create
armory
systems similar to Russian ones will take from four to six years, leads
RIA News
the opinion of the former Chief of General Staff - First Deputy Commander-in-Chief of the Strategic Missile Forces (1994-1996), Head of the Military Security Directorate of the Office of the Security Council of the Russian Federation (1998-2002) Col. Gen. Victor Yesin.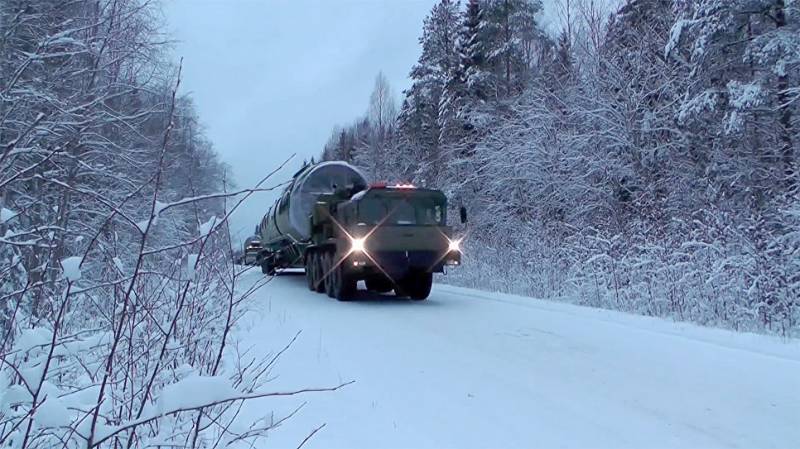 Currently, according to the recently published US Nuclear Policy Review, Americans are embarking on a major renewal of their nuclear forces. Huge funds will be spent on this by the end of the 2030s - more than 1 trillions of dollars. At the same time, they will create such formidable weapon systems that we have developed, I do not know. If they do, it is estimated that they will need from four to six years
said Esin in an interview with the newspaper "Red Star".
According to him, the intellectual and technological capabilities of the US defense industry should not be underestimated.
He is very generously funded by the US government and has significant potential. Having demonstrated its ability to create ultra-modern strategic weapons systems, our country showed the whole world that it is able to effectively fend off any attempts aimed at achieving military superiority over it. We are able to provide strategic balance in all circumstances,
added the general.
Yesin stressed that "the creation of the Sarmat and Vanguard missile systems is carried out strictly within the framework of the Russian-American START-3 treaty, and the development of other types of weapons, which were addressed by Russian President Vladimir Putin in a message to the Federal Assembly, is not one of the existing international Arms control agreements are not regulated. "
I believe that after February 2021, when the START-3 Treaty expires, it is advisable to extend it for five years. This possibility is provided by this agreement. Otherwise, there is a high likelihood of a new round of the race of strategic nuclear weapons with unpredictable consequences for strategic stability. If we talk about the global nuclear balance, then Russia cannot limit itself to negotiating with the United States purely on nuclear weapons. It is necessary to take into account the possibilities and their nuclear allies - Britain and France. This will be very difficult
he concluded.
Recall, Putin in his message introduced the latest types of Russian weapons. This is the Sarmat missile system, underwater drones, a cruise missile with a nuclear power plant,
aviation
missile system "Dagger", laser and hypersonic weapons. At the same time, the president emphasized that Russia does not threaten anyone, and she has no plans to use this potential for offensive, and even more aggressive purposes.