The representative of the US Department of State Heather Nauert answered the question about the closure of training programs in Latvia in Russian, responded with words about the "malicious influence of Russia," reports
RIA News
.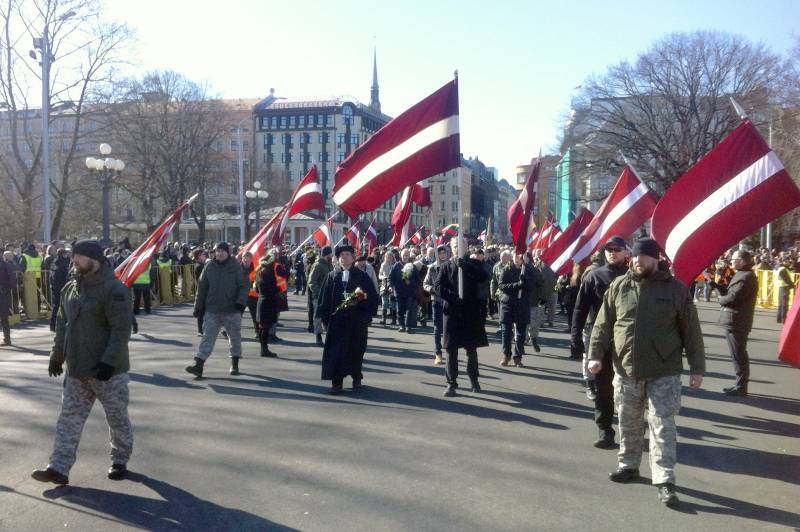 The journalist asked Nauert if Donald Trump will meet with the leaders of the Baltic republics in April to discuss the new law on education in Latvia. According to the journalist, this law virtually destroys teaching in Russian.
I don't know that, sir. I know that when the Secretary of State (Rex) Tillerson spoke with his (Latvian) counterpart yesterday, one of the big topics of conversation was the security of this country and many other countries in the region. We reiterate our position on NATO's 5 article. We are also discussing Russia's malicious influence on elections around the world,
A spokesperson said.
Earlier, the authorities of Latvia adopted amendments to the law on education and approved the transfer of secondary minority education to the Latvian language. The translation should begin on 1 on September 2019 of the year and end on 2021.
The draft amendment states that "preschool education is bilingual and in elementary school (1-6 classes) is carried out in three models of bilingual education, in the final stage of basic education (7-9 classes) 80% of the educational process is provided in the state language, in secondary school (10-12 classes) - only in Latvian, - explains the agency.
Recall that about two million people live in Latvia, of which about 40% are Russian-speaking. There is one state language in the country - Latvian. Russian has the status of a foreign language.