The eminent political scientist repented of a military sin. A world-renowned scientist apologized for the "Gerasimov doctrine" invented by him. Marc Galeotti admitted that the "Gerasimov doctrines," which in the West were interpreted as the "expanded theory of modern war," do not really exist.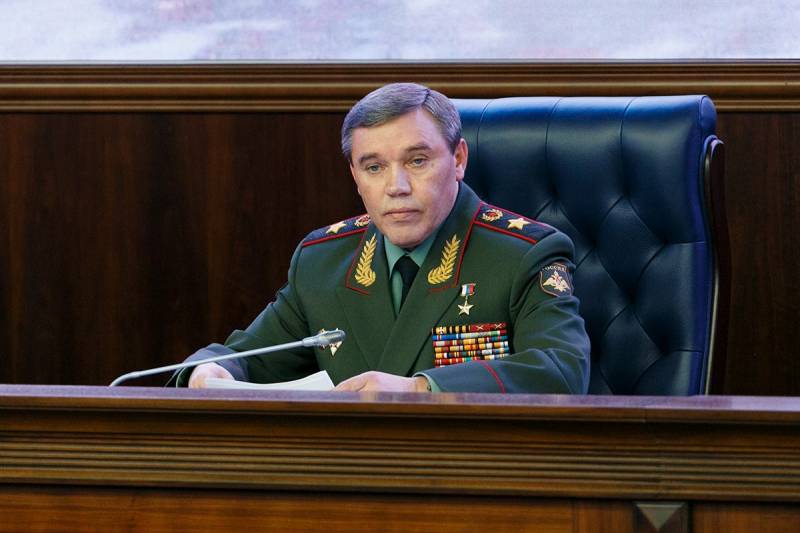 Gerasimov is. And there is no doctrine!
Eminent political analyst Mark Galeotti in Foreign Policy magazine finally admitted that he simply invented the concept of the "Gerasimov Doctrine". The fiction was to draw the attention of readers to the speech of the Russian high-ranking military leader. Mr. Gerasimov only sought to comprehend the "Arab Spring", "color revolutions" and "Maidan."
The "threat" to the West is often referred to, referring to the "Gerasimov Doctrine". Allegedly, this doctrine consists of a new way of waging war, and even represents a "expanded theory of modern war", and even "a vision of total war". And yet this doctrine does not exist, the site claims the statement by Mark Galeotti
"InoTV"
.
Marc Galeotti, senior researcher at the Institute of International Relations in Prague, admitted that he had "invented the Gerasimov Doctrine at the time when he was put on the table the translation of Valery Gerasimov's article published in the Russian Military Industrial Courier. Galeotti published a translation of this article in his own blog, attaching comments to it. The eye-catching headline read: "The Doctrine of Gerasimov." The title was created only to attract the attention of readers. And the readers took Gerasimov's translated reasoning as a draft military action against the West!
Now the political scientist declares: Russia has no single doctrine at all. Russians have neither an organizational principle, nor a single body that would control the implementation of such a doctrine. The goal of the Kremlin's actions is demoralization and disunity, but the policy itself is "opportunistic, fragmentary, and sometimes even contradictory," and "political entrepreneurs" are taking action in this area who want to curry favor with the Kremlin. And from a military point of view, these actions can not be perceived.
For Russia, there can be no talk of waging war with NATO, since NATO is a coalition of richer democracies; Russian economy is something comparable with the economy of Canada. Modernization of the Russian army is too expensive, it is not over. In addition, the Kremlin is already stuck in the "two wars." Russia, according to Galeotti, has to resort to "political war", that is, to "use all the means at the disposal of the state, with the exception of the military, to achieve its national goals."
So, we note, the famous political scientist frightened half of the planet with the "Gerasimov Doctrine" - the plan of modern military actions, which actually does not exist. Donald Trump and Europeans are rapidly arming themselves, from day to day waiting for the Russians to fulfill their terrible plans, while the Russians continue to live peacefully.
The moral of this story is: do not read the headlines.
Observed and commented on Oleg Chuvakin
- especially for topwar.ru