The United States National Intelligence has submitted a report that states that the sanctions imposed on Russia are ineffective.
Report
He was represented on the Senate Armed Services Committee by the head of the US National Intelligence, Daniel Coats. The main message of Coates's message was as follows:
Russia copes with sanctions pressure.
Moreover, the report states that the severity of anti-Russian sanctions causes a tougher response. According to Coates, such a reaction is that Russia "is attempting to split the Western democratic society and continues to interfere in the internal political processes in the United States."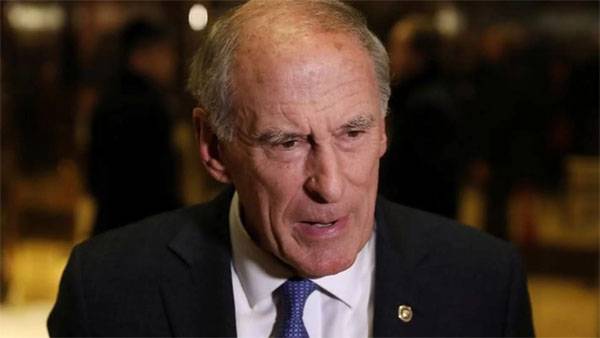 From the report:
Russia is trying to weaken the partnership in the relations of the United States with its European partners.
This statement was made against the background of the fact that the authorities of the United States themselves announced the need to introduce higher duties on metals supplied from Europe. According to US President Donald Trump, Europe and "many others" literally "parasitize the US." In response, Europe said that the United States is unleashing a trade war that will strike the United States itself.