Archive materials on the exploits of women during the Great Patriotic War were published on the website of the Ministry of Defense of the Russian Federation. Press Service Office:
The section was based on collections of declassified documents from the Central Archive of the Ministry of Defense of Russia (TsAMO) - letters, photographs, clippings from wartime newspapers, memoranda, award documents. Each of these collections is
история
in miniature, and together they are a kaleidoscope of women's lives, full of courage, courage, selfless and not at all women's acts.
The published archive of archival materials is called "They sent a heart to the front". In it you can get acquainted with the military stories of the medical orderlies Maria Fofanova 1921, who was born from the battlefield 46 wounded soldiers of the Red Army. The material presents the award list of Mary, who was presented to the title of Hero of the Soviet Union.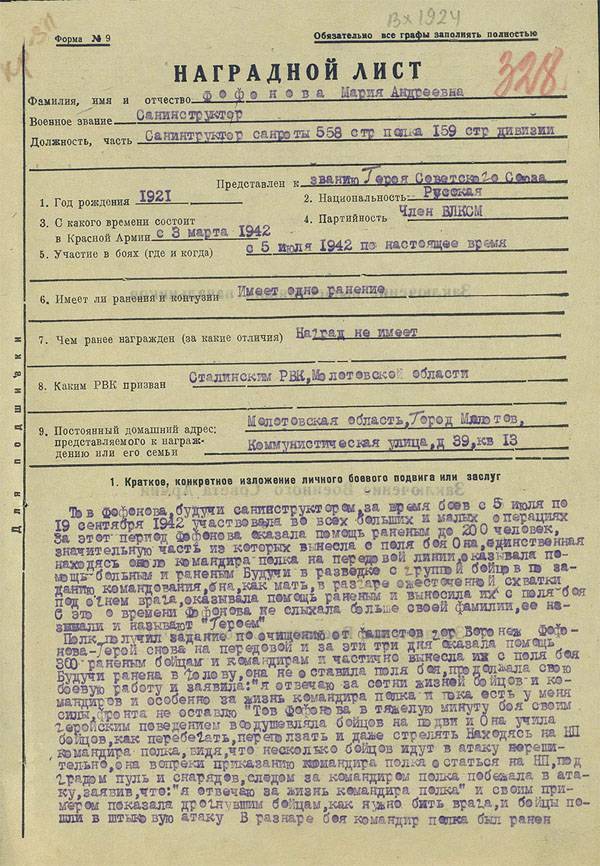 The materials include the chilling story of the 216 infantry infantry regiment Helena Stempkovskaya, who destroyed three Nazi soldiers and was captured by the Nazis after being subjected to horrific torture.
From the material about the medical orderr of 19-th Guards Stalin Siberian Rifle Corps Olga Filatkina (colleague Alexander Matrosov):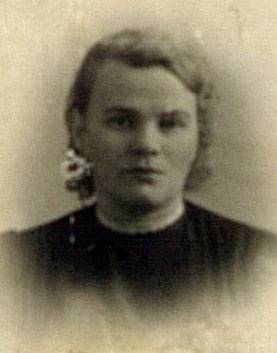 26 February 1943, Olga Filatkina, having been appointed radio operator in the squad of machine gunners, skiers, moved to the rear of the enemy. When the group stopped in the village Srednyaya of the Kalinin region, an unequal battle suddenly broke out. Wounded Olga to the last transmitted messages. Her calm voice indicated the location of the detachment and caused a fire. In the last program, she said: "... The Germans broke into our location. Goodbye comrades! Radio is blowing up.
Olga remained alive. Only in 1945, it became known what tests she had to go through during this time. Captivity, concentration camps, betrayal, escape, work with the underground in the occupied territory. She did not break, did not lose faith in the Victory, persevered and returned to her homeland. Was reinstated in the party.
Details with all published materials can be found.
here
.