Ukrainian authorities commented on the appeal of presidential candidate Ksenia Sobchak asking to visit the Crimean peninsula. Recall that Sobchak said about sending a letter to the Ukrainian embassy, ​​in which she asks the Ukrainian authorities to allow her to visit Crimea.
The Ukrainian Embassy in Moscow replied that they did not receive letters from Sobchak.
From the statement:
No, we have not received any letters or appeals from Sobchak.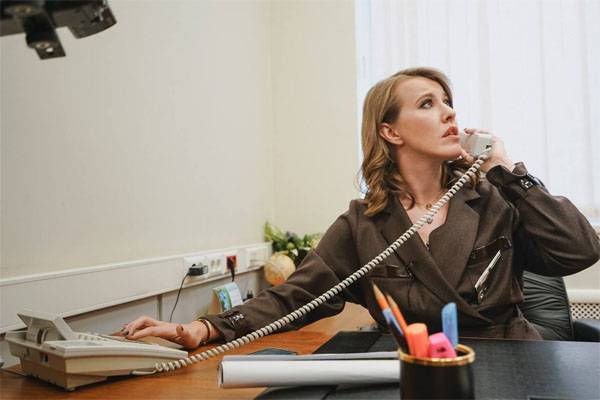 Recall that in the fall of 2017, Ksenia Sobchak called the Crimea Ukrainian territory. Appealing Sobchak to the Ukrainian authorities with a request for permission to visit the peninsula (if there was one) actually means that even today the presidential candidate in Russia does not consider this territory Russian. Thus, the presidential candidate once again denies Russia's territorial integrity and sovereignty, which, in essence, is a criminal offense.
Ukrainian political analysts noted that such actions of Sobchak are more like "self-draining" during the Russian presidential campaign. The Sobchak vs. All format, it turns out, is the Sobchak vs. Sobchak format.