Gazprom completed the laying of half of the offshore section of the Turkish Stream gas pipeline, said the press service of South Stream Transport BV, which ensures the implementation of the project.
The 50% installation of the offshore section of the Turkish Stream gas pipeline has been completed. To date, more than 930 km of gas pipeline in the Black Sea have been laid in a total of two lines
- leads RIA
News
message.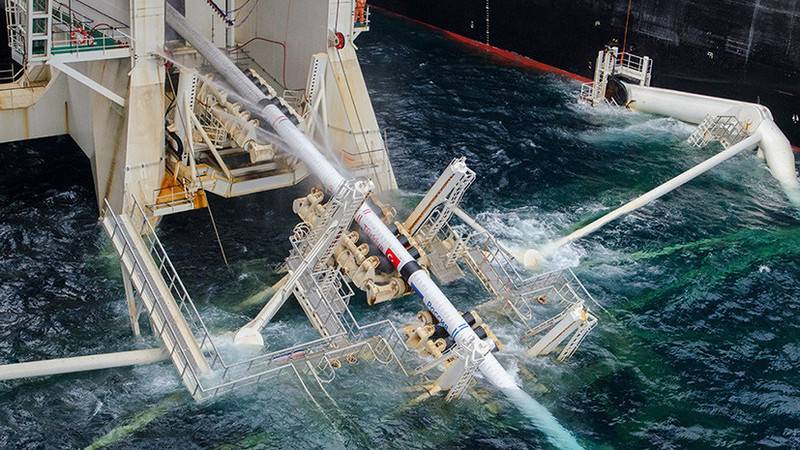 It is noted that the vessel, "carrying out the deep-sea laying of the Turkish Stream, passed in the first half of the day the control point 706 km of the first gas pipeline".
On the second line 224 km of the pipeline were built in 2017 year
- added to the company.
The laying of the sea part of the "Turkish Stream" was launched on 7 on May 2017 by the vessel Audacia. 23 June 2017, the ship Pioneering Spirit continued laying in the deepwater section and then carried out a pipe-laying campaign along the approved route around the clock.
The project involves the construction of two lines with a capacity of 15,75 billion cubic meters each. The first string is designed to supply gas to Turkish consumers; the second is for gas supply to the countries of South and Southeast Europe. The first gas deliveries are planned for the end of 2019. Gazprom is considering options for continuing the Turkish Stream through Bulgaria and Serbia or through Greece and Italy.