Sokol Shipyard JSC (Nizhny Novgorod Region) intends to transfer the communications boat under construction to the Russian Navy on October 25 on the 2018 of October, the agency reports
Nizhny Novgorod
with reference to the director of the company Nikolay Ulanov.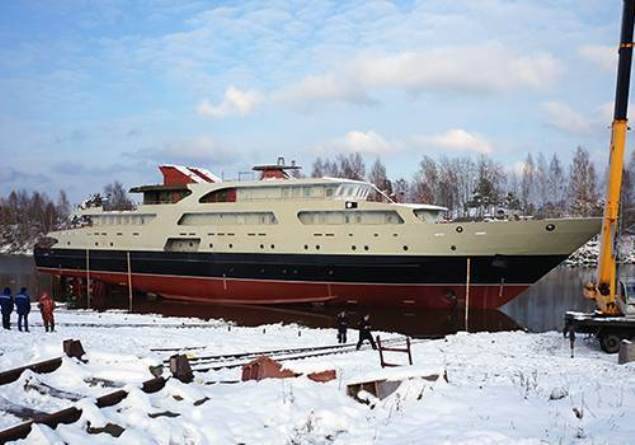 According to Ulanov, a 70-meter boat with a displacement of 980 tons, designed for military parades and tests, is currently 95% ready. This year it will be transferred to the Baltic
the fleet
.
Ulanov also said that in parallel the shipyard is engaged in the construction of a torpedo boat (also within the framework of the fulfillment of the state defense order) with a displacement of 420 tons. The deadline is 2019 year.
The director noted that, approximately in a year, the company expects a decline in the state defense order, and therefore plans to increase the production of the share of civilian courts in production.
Not so long ago, a meeting was held in Moscow, at which it was decided to develop ways to oblige shipping companies to write off obsolete boats and change them to new ships, thus encouraging Russian enterprises,
he said.
Ulanov stressed that "at the moment, the production capacity of the shipyard allows building up to four ships a year."