Former director of the Advanced Defense Research Agency (DARPA), US Department of Defense Anthony Tefer, was introduced to the supervisory board of the Ukroboronprom state concern in early February, reports
bmpd
with reference to Intelligence online.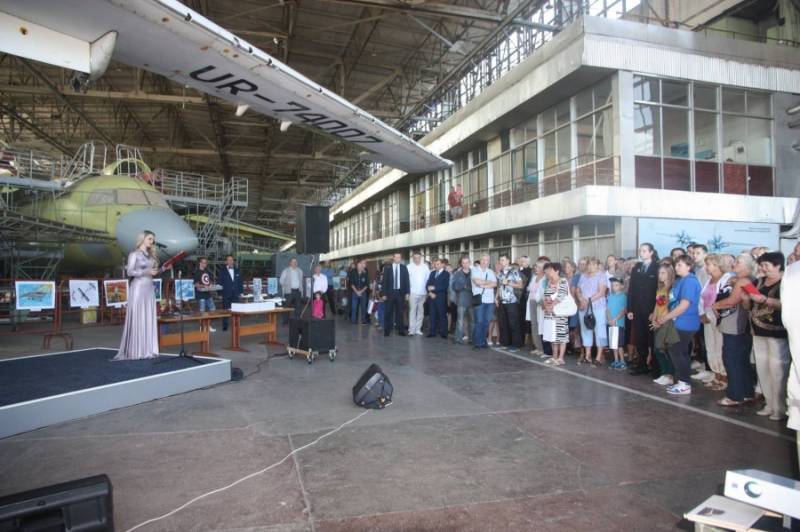 В
Workshop SE "Kharkov State aviation manufacturing enterprise ", September 2017.
Since August Tefer 2016 has been an advisor on the strategy of this concern, and he should launch a project to create a "Ukrainian DARPA" - the so-called "Ukrainian Defense Research Agency".
This agency will be responsible for supporting long-term R & D, it will have separate funding allocated by the President of Ukraine.
"American corporations simultaneously strengthen their cooperation with Ukroboronprom." For example, Kharkov State Aircraft Manufacturing Company Kharkov Kharkov in November 2017 received an investment of $ 150 million from the American investment fund Oriole Capitale Group. He is headed by two former employees of the Boeing Corporation Pasha Saleh (Pasha Saleh) and Bradley Foreman (Bradley Foreman), "the article says.
In addition, "under the auspices of the US Congress, they want to infuse several hundred million dollars into the Ukrainian security structures in 2018 using several financial aid packages spread across various articles (Department of Defense, National Security Operations, programs, and National Defense Authorization Act 2018) ", the author writes.
Americans also focus on strengthening the country's cybersecurity capabilities. Ukraine has become a real laboratory in terms of cyberwar between Russia and Western countries, the newspaper notes.