Concern "Kalashnikov" experienced the combat capabilities of the newest robots "Companion" and "Nakhlebnik" at low temperatures, according to the website of the concern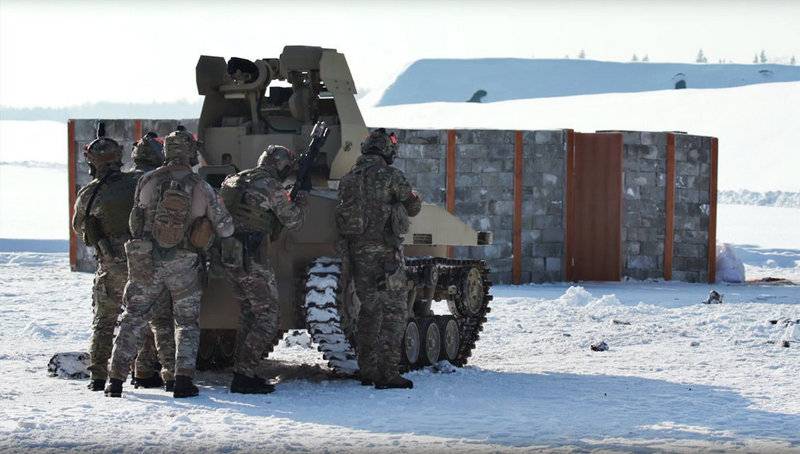 Were tested combat automated modules "Companion" and "Nakhlebnik", remote-controlled portable platform (PPDU), buggy "Wolverine", special forces motorcycles and submachine guns "Vityaz
- said the concern.
The company notes that the testing equipment and
weapons
carried out at the landfill near Moscow in severe frost. Also tested a multi-layer set of military clothing "Group 99" and the latest equipment
The first robotic complex "Kalashnikov" - "Companion" - was first shown on the "Army-2016" forum. Subsequently, the company's general director Alexei Krivoruchko announced the creation of the Nakhlebnik combat automated system, which was used to work out design solutions for promising robots.
Earlier, in the Main Directorate for Research and Development (GUNID), the Ministry of Defense reported that the Russian army would adopt military robots. As the head of the innovation research departments of the Ministry of Defense of the Russian Federation Colonel Oleg Pomazuev stated, the Nerekhta robotic complex will go to the troops.