Vladimir Lepin, Director General of the Splav Research and Production Association, announced the completion of the development work of the new mining system.
At the moment, any information about the new system is missing, but it is known that the system is designed to install combined, i.e. consisting of anti-personnel and anti-mine mines, minefields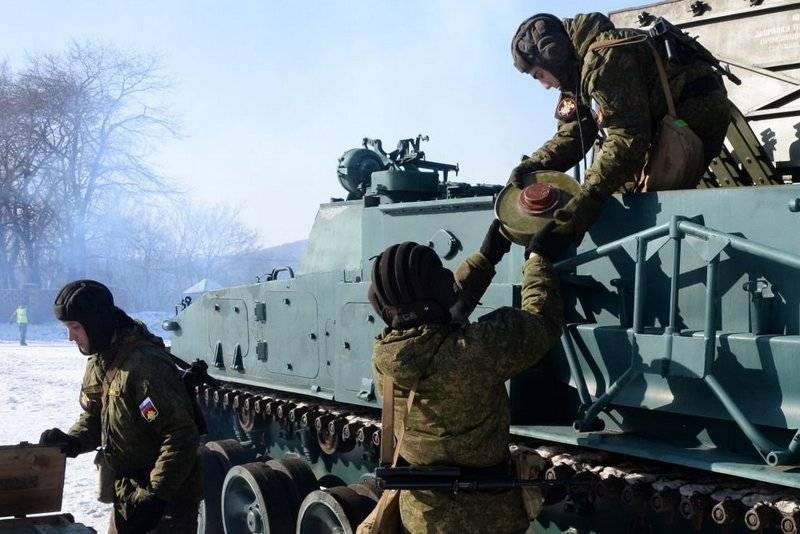 The CEO noted that it is planned to put the system into service in 2019. In addition, the Research Institute in 2017 completed four more development work on the creation of mines, anti-submarine ammunition and engineering systems. Eight more works will be completed this year and next.
Research and Production Association "Splav" produces multiple launch rocket systems. Here are created MLRS BM-21 "Grad", "Hurricane" and "Smerch". For Smerch, for the first time in world practice, a corrected rocket was developed, having an angular stabilization system in the active part of the trajectory and a range correction system. This made it possible to improve the accuracy and accuracy of firing in range and direction more than twice as compared with unguided rockets. For the production of the Smerch multiple rocket launcher, NPO Splav launched the Breakthrough project, which will restore the production of Grad multiple rocket launchers and increase the production capacity of Tornado-S guided missiles.