The next video of the destruction in Yemen appeared on the web
tank
Abrams Saudi Army from anti-tank complex, reports
Rossiyskaya Gazeta
.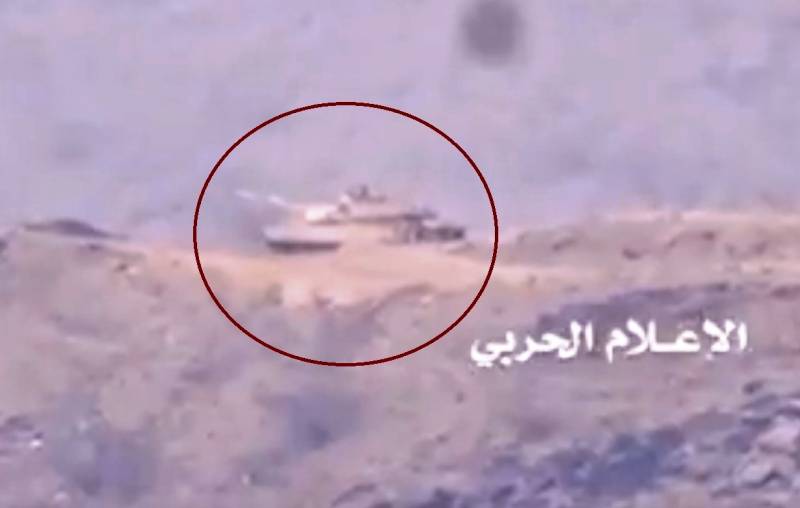 In the explanation to the video says that the shooting was made on the border of Yemen and Saudi Arabia in the sector of Jizan.
"During the battle, two Saudi soldiers were killed by the rebels, the bulldozer and the M1-X2 Abrams tank were destroyed," the annotation says.
The footage shows how a guided anti-tank missile is flying toward the Abrams. Then there is an explosion, and the car is hidden in clouds of smoke and dust.
However, users doubt that the tank was completely destroyed by an ATGM rocket. The main argument indicates that the fire in the combat vehicle is not shown.
The newspaper notes that in Yemen, the rebels have burned and knocked down more than a dozen Saudi "Abrams". Also large losses of such cars were recorded in Iraq. As a result, the Iraqi authorities purchased a consignment of T-90 tanks in Russia, which is evidence of the high reliability and effectiveness of Russian armored vehicles.