During the fighting in Sinai, the Egyptian army used SP122 self-propelled guns, which are essentially a symbiosis of Russian and American technologies, reports
Rossiyskaya Gazeta
.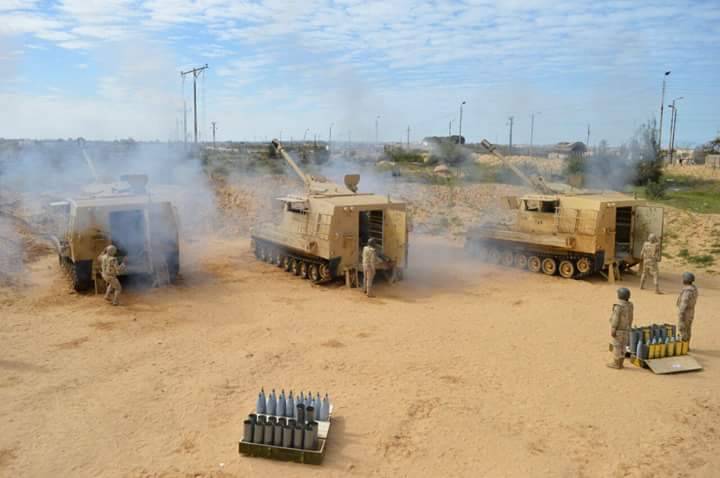 "The 1963-mm howitzer adopted by the Soviet Army back in 122 was still one of the most popular artillery guns in the world. It is in service with more than 60 armies of the world, including the Russian. China, Yugoslavia, Iraq and Egypt produced D-30 in their defense enterprises, "the material says.
In Egypt, this tool was used in the early 70s, during the rework
tank
T-34-85 in a self-propelled gun. The self-propelled guns, like the howitzer itself, actively fought in 1973.
After the cessation of military cooperation with the USSR, the Egyptian side was forced to turn to the United States for help in re-equipping and modernizing the armed forces. One of these programs in 80-e years and was the creation of self-propelled gun SP122.
A specially designed armored turret with D-109 was installed on the ACN MXX chassis. "Unlike most modern self-propelled guns, the joint offspring of the military-industrial complex of Egypt and the United States does not have a circular rotation, the barrel of the gun in the horizontal plane can move only within 30 degrees," the newspaper writes.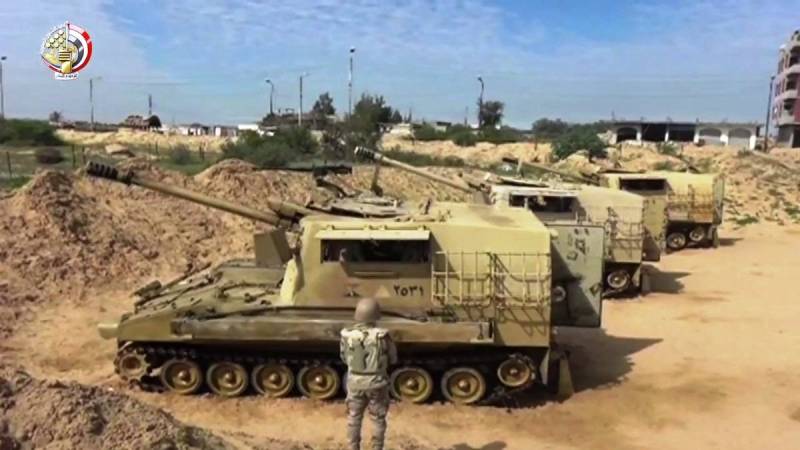 Self-propelled weight - about 25 tons, firing range - up to 15 300 m, ammunition - 80 shells. The turret has an American anti-aircraft machine gun М2НВ with 500 rounds of ammunition. Engine power 405 HP allows you to accelerate the car to 56 km / h. Power reserve - 300 km.
Currently, the Egyptian army is more than 120-ti such SAU.